Youth Festival Perth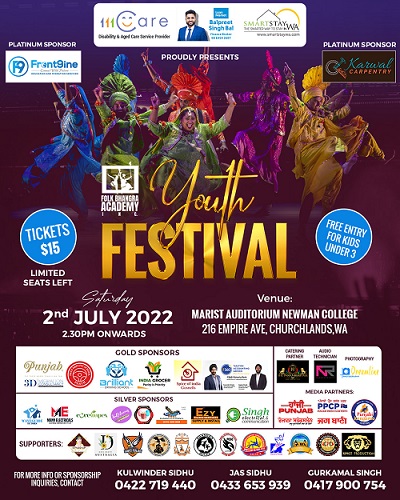 Folk Bhangra Academy Inc, Perth presents Youth Festival.
An Event Jam Packed For The Whole Family…
A brilliant showcase to encourage the youth and younger generations to be a part of their cultural heritage and to get in touch with their roots.
With a selection of Folk Dances from the Punjab Region and beyond, bhangra, natak, dhol, live boliyan, suhag, ghorhian and our superb live gidha you won't be disappointed.
Not to mention yummy street food selection to give you those youth festival vibes.