VICHAAR MANTHAN – A 21st Century Solution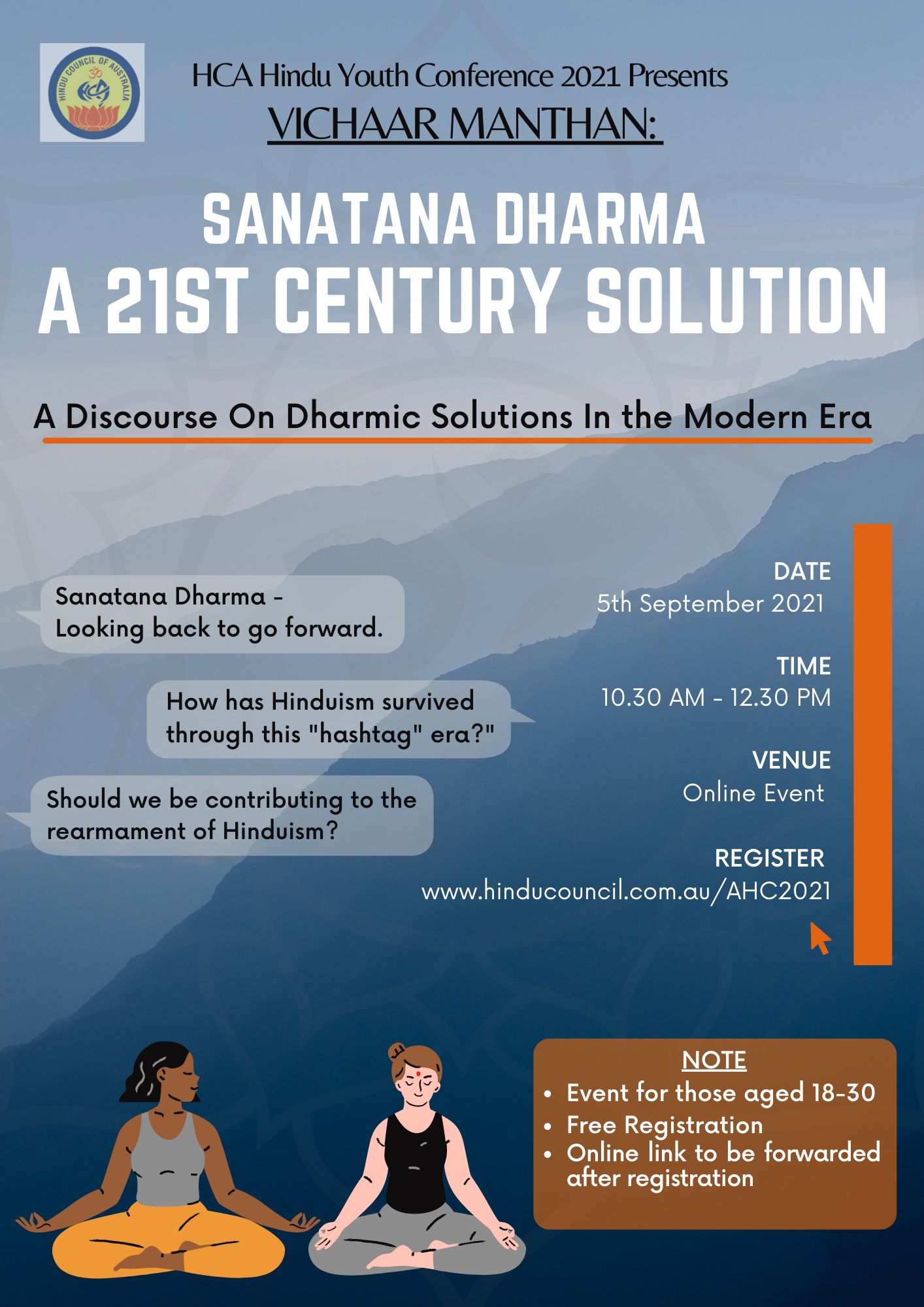 In this ever changing world, we as the youth of today are constantly questioning everything around us as we try to come to terms with what is going on. We are so focused on the negatives, that we forget to take control of what is in our hands. Let us question what our role is in this society and become a proactive citizen of today's world.
Our virtual Hindu conference explores these questions amongst others, through a Vichaar Manthan (Churning of Thoughts) focused on Sanatana Dharma – A 21st Century Solution. With talks from multiple guest speakers, you, as our audience, will get a chance to explore this topic for yourselves and provoke, challenge and discuss the present status quo.
Let us come together and challenge the perception of Sanatana Dharma. Let us build an informed, equipped and united network.
"Arise, Awake and stop not until the goal is realised!" – Swami Vivekananda