Unlock Comedy 2022 – Sydney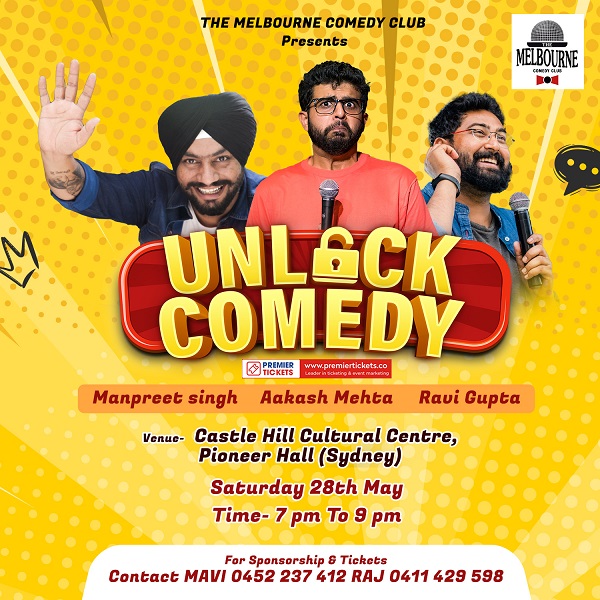 The Melbourne Comedy Club presents  – UNLOCK COMEDY – the TRIO Stand Up Comedy Show. Get ready for some laughter blaster dose!
Akash Mehta – Akash Mehta is an Indian stand up comedian, gamer, writer and musician. He records various podcasts and has featured in a documentary as well Aakash Mehta loves telling jokes. Somehow he never runs out of new jokes to tell. Maybe he isn't telling jokes anymore. Maybe he's just talking about life right now.
Ravi Gupta – Ravi Gupta is a Popular Stand Up comedian, Youtuber & Social media influencer. He is well known for his Stand Up comedy shows, Funny Punch lines. He is also well known for his YouTube videos.
Manpreet Singh – Manpreet Singh Aka the comic singh is a Punjabi comedian popular for doing family friendly content. He rose to fame after his stand up videos made everyone laugh in and across the country. He has become a household name in Punjab with his quirky punchlines and unique storytelling.
Book your tickets on www.premiertickets.co