TU NRI Banega – A Hindi (Hinglish) comedy open mic night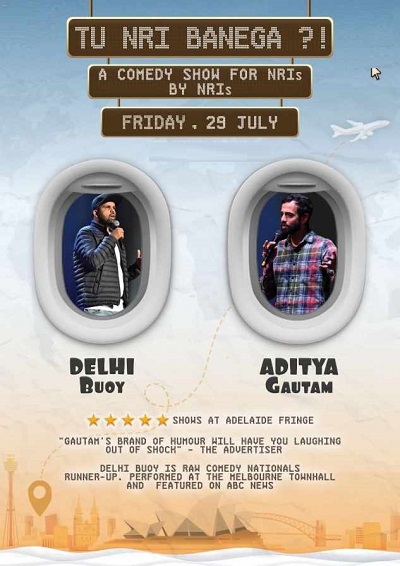 Multicultural Comedy presents, Adelaide's first Hindi (Hinglish) open-mic night for the NRIs by the NRIs.
The night will be hosted by Adelaide's favourite Delhi Buoy (opening act for Zakir Khan and Abhishek Upmanyu, RAW Comedy Nationals 2022 runner-up) and Aditya Gautam (houseful shows at Adelaide Fringe and Melbourne International Comedy Festival).
ITS NOW TIME for some local clowns.
Open-mic nights are judgement free expression of humour, there are good jokes but even funnier are the bad ones that don't land. Even better is that you can put your name down to perform a 5-7 minutes set. If you have seen a comedian perform live or on YouTube and you are thinking to yourself, 'maybe' I can do this, that is all you need. All great journeys start with a maybe.
A time of great laughter and entertainment will be awaiting you!!