Standup Comedy by Zakir Khan Live in Sydney 2022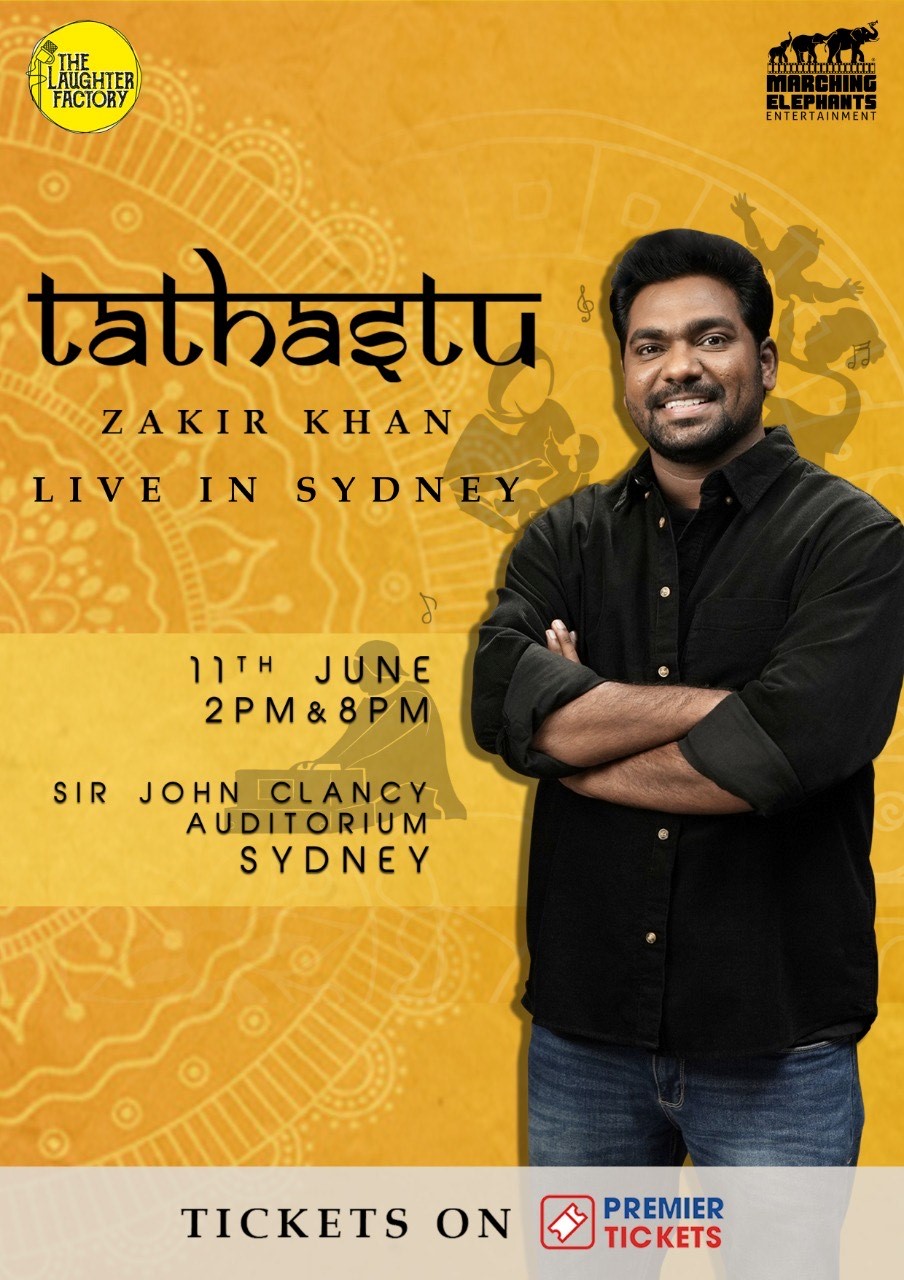 Zakir Khan is an Indian stand-up comedian, writer and presenter. In 2012, he rose to popularity by winning Comedy Central's India's Best Stand Up Comedian competition. He has also been a part of a news comedy show Air with AIB.
After two massively successful two specials, Haq Se Single (2017) and Kaksha Gyarvi (2018), after selling out 100,000+ tickets across the globe, Zakir Khan is on the road once again with his latest stand up show. Zakir Khan has the ability to highlight comic elements in everyday life and is known for his "uniquely Indian" style of comedy, which involves him impeccably catching on to the emotions that are common to every Indian household. Catch the sakht launda himself, Zakir Khan Live in Sydney!
Grab your tickets on www.premiertickets.co
Zakir Khan live in Sydney, Two Shows- 2PM tickets – https://bit.ly/3Ma14x5
8PM tickets – https://bit.ly/376ku71