SRINGĀRAM by Rasana Dance Theatre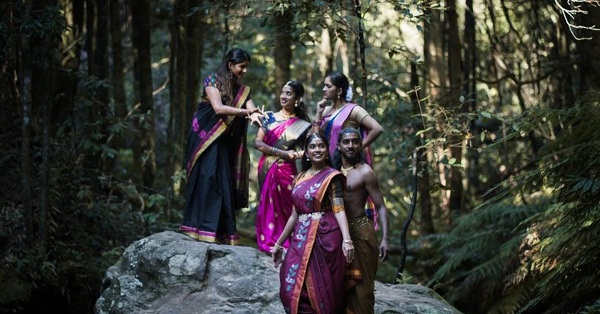 Sringāram is presented to you by Rasana Dance Theatre, a performance company that seeks to explore and push the boundaries of choreography within the traditional precincts of the art form.
A tale of love explored through the Indian Classical Dance form of Bharatanatyam: the shyness as romantic feelings develop, the playful exchanges between friends, the anger, sorrow and jealousy in times of heartache and the separation and union between lovers.
Performed by
Dancers: Seran Sribalan, Durga Shivaji, Aruthy Kumanan, Sahana Nandakumar, Balaki Parameshwaran
Musicians: Chrissan Segaram, Arjunan Puveendran, Venkhatesh Sritharan and Saumaya Sritharan.
Book your tickets on: www.riversideparramatta.com.au/show/sringaram/
You can use your DISCOVER NSW VOUCHERS to buy tickets to Sringāram!