Sri Jagannath Rath Yatra Festival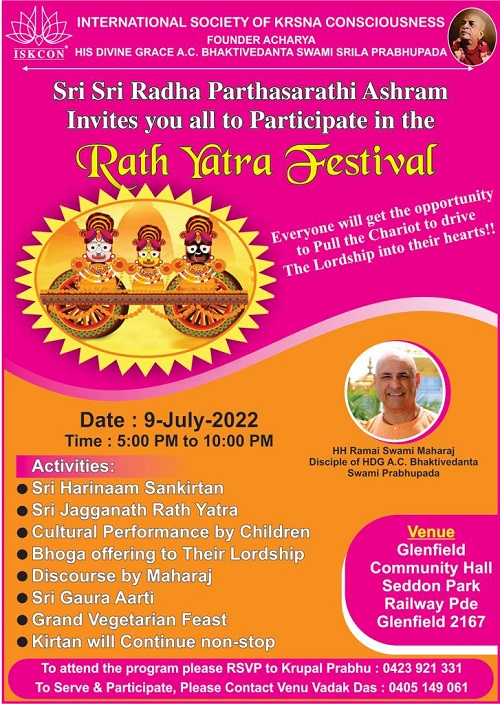 Sri Sri Radha Parthasarathi Ashram invites your family & friends to join us to celebrate Sri Jagannath Rath Yatra Festival !!
Program details:
– Sri Harinaam Kirtan
– Sri Jagannath Rath Yatra
– Cultural performances
– Children activities, face painting, etc.
– Bhoga offering to Their Lordships
– Discourse by HH Ramai Swami Maharaj – ISKCON GBC Chairman
– Sri Gaura Aarti
– Grand Vegetarian Feast Prasadam
*** Kirtan will continue non-stop ***
Note: everyone will have the opportunity to pull the chariot to invite The Supreme Lord in their hearts !!