Sing for India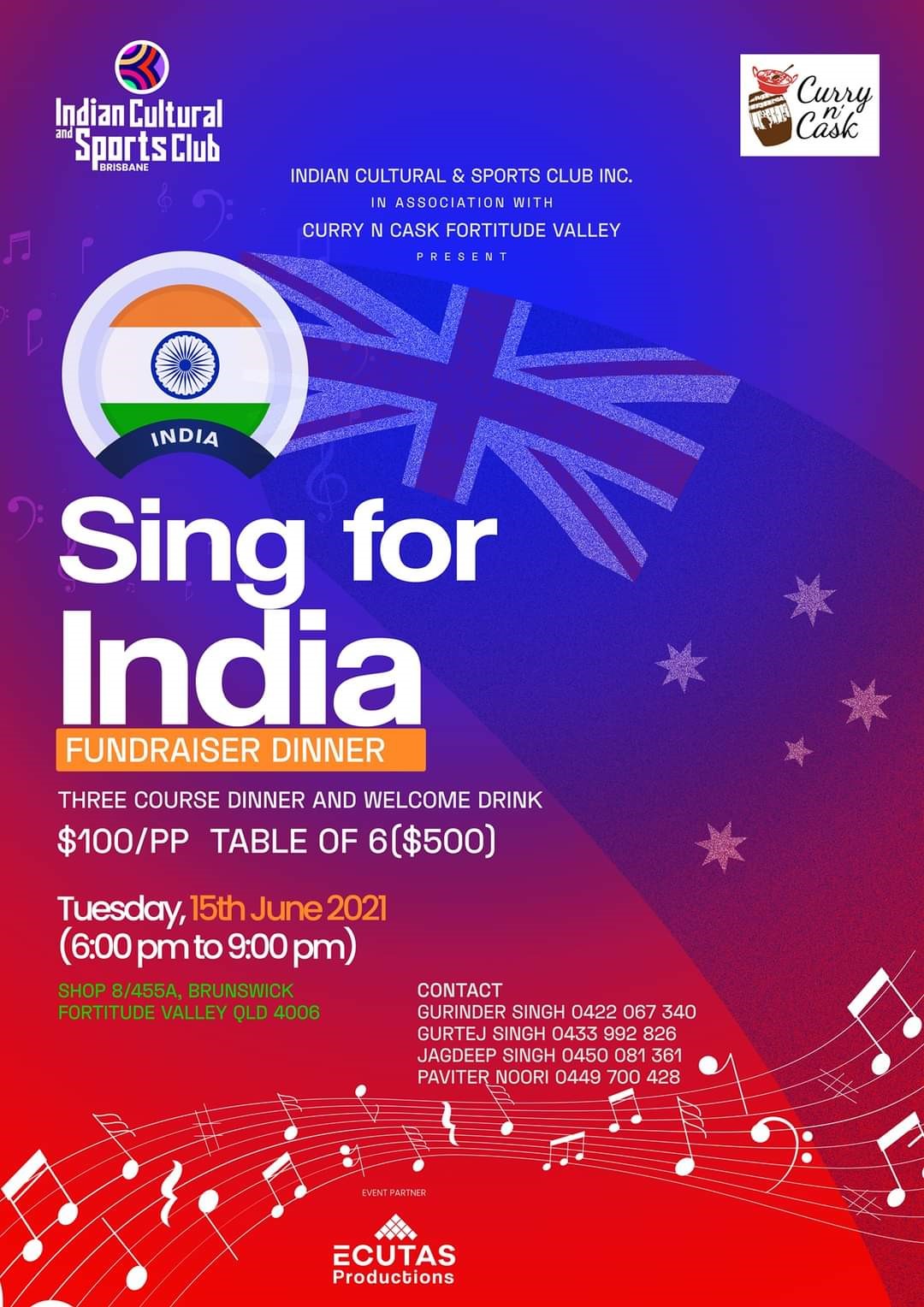 Our heart goes out to the persons affected with the second wave of Covid-19 in India. Many foundations are doing wonderful job in providing the support at the ground level and helping our fellow Indians.
We (Indian Cultural and Sports Club Inc.) in association with Curry n Cask Fortitude valley are doing a fundraising dinner on 15th to support the families affected by recent Covid-19 wave.
A three course meal dinner, welcome drink will be accompanied by wonderful music provided by our local artists throughout the night. Please help and support our efforts to raise some funds. Tickets are limited and are available on first come first basis.
All the profits from the dinner will be sent to the foundations doing wonderful job. More information about tickets and funds will be shared shortly.
"Dinner create difference in someone's life! Please join in our efforts."