Shree Krishna Janmastmi 2021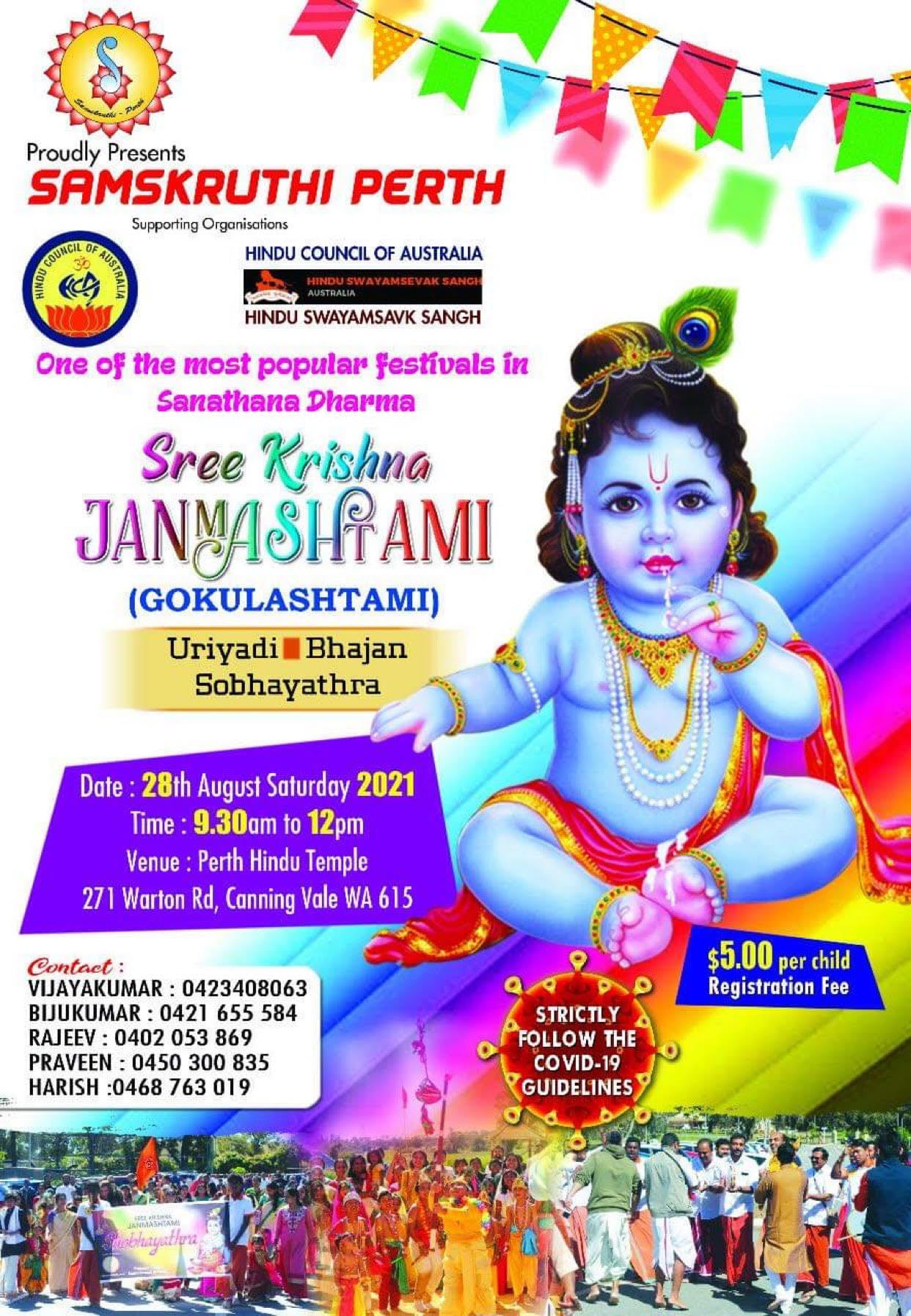 Continuing last years success in reaching the joy of celebrations to as many Hindus and Sri Krishna devotees on "Sri Krishna Janmashtami" Hindu Council of Australia is very excited and happy to collaborate with its member associations and temples in spreading the joy of the festivity though our online reach to everyone to NOT only enjoy the celebrations at the comfort of their home.
Hindu Council Australia
is presenting Sri Krishna Janmashtami celebrations online of all the events and program details in one place.
This week from 28 Aug to 1 Sept you can view various celebrations happening from East to West from your lounge room along with your family.