Sari Silk Ribbon Weaving – Indian Spice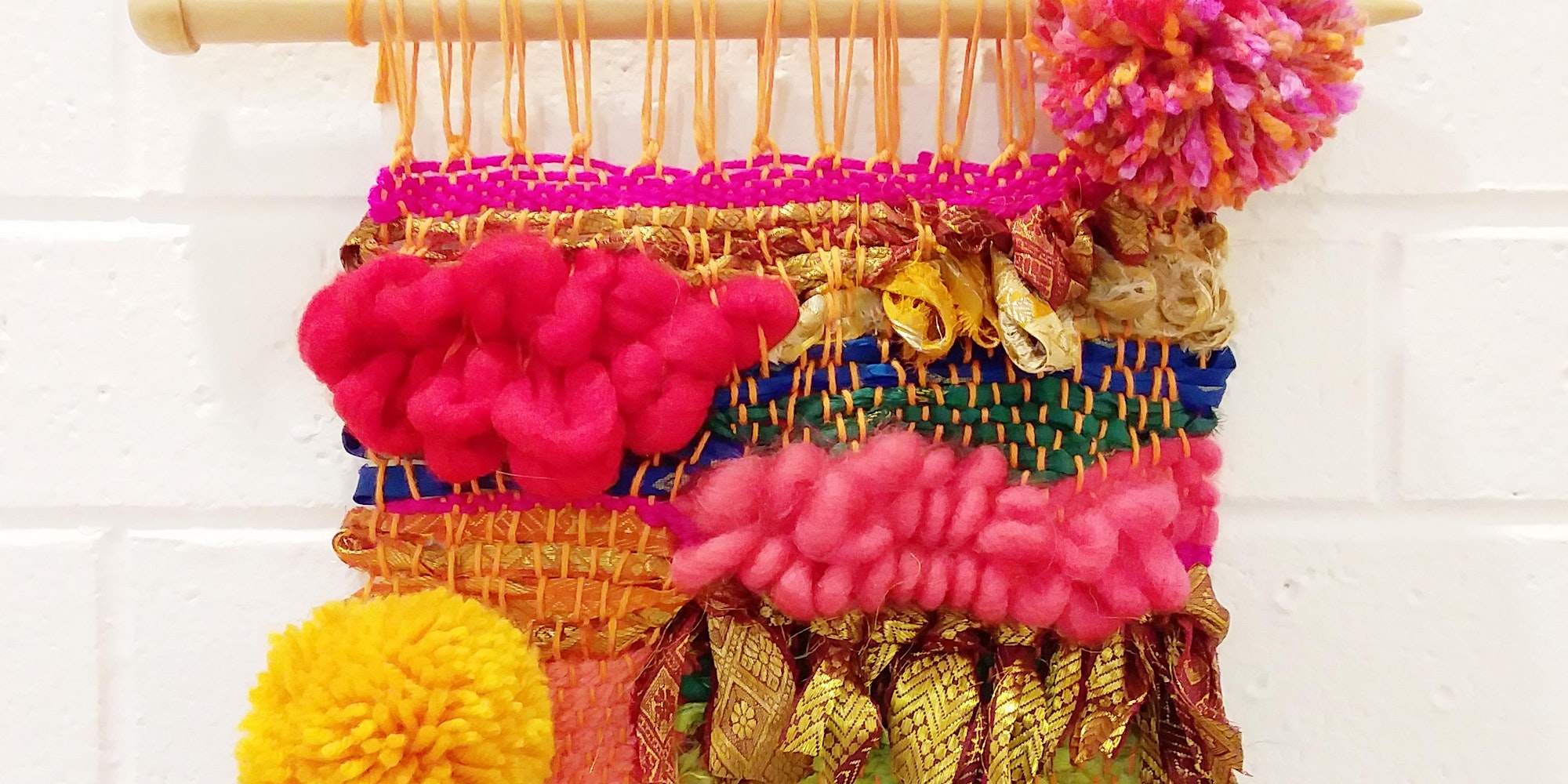 This weaving workshop is suitable for anyone 16 years and over. No experience is necessary.
Our special Indian Spice weaving afternoon will focus on bright joyful colours. Each participant will receive their own Sari Silk Ribbon skein to use on their wall hanging (and/or take home with them) along with a range of other yarn, fibres, pom poms and embellishments to choose from that can be mixed in with the Sari Silk for added texture.
Participant numbers are very limited inline with current restrictions. We also supply hand sanitiser and a dedicated hand washing sink for your use. Please don't hesitate to contact us if you have any questions or concerns.