Sangeet Sandhya, Melbourne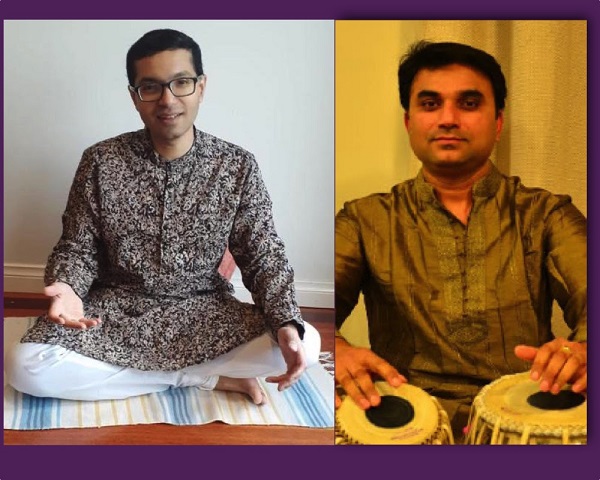 Sharda Kala Kendra presents Sangeet Sandhya, Melbourne's premier Hindi music forum where anyone and everyone is welcome to come up and sing or play an instrument.
For the August edition, we have Viraj Salvi (Hindustani classical Vocal) and Pandurang Torvi (Tabla).
Viraj has been learning Hindustani Shaastriya Sangeet (Gwalior Gharana) from Pt Madhukar Joshi and Vd Apoorva Gokhale for the last 15 years. He has experience performing Shaastriya sangeet, Naatya sangeet, Bhajans, Ghazals & Bhaav geet.
Pandurang was born in a family of musicians in Dharwad, India. He started playing Tabla at the age of 8 and was later taught by Pt. Basavaraj Bendigeri for 10 years. Pandurang is a graded artist of All India Radio and has accompanied Hindustani classical musicians including Pt Vinayak Torvi, Pt Venkatesh Kumar, Ustad Rais Khan and Pt Sri Krishna Haldankar. He also teaches the Tabla in Melbourne.
For enquiries, contact Ashutosh at 0422 400 643