Sahitya Sandhya – Melbourne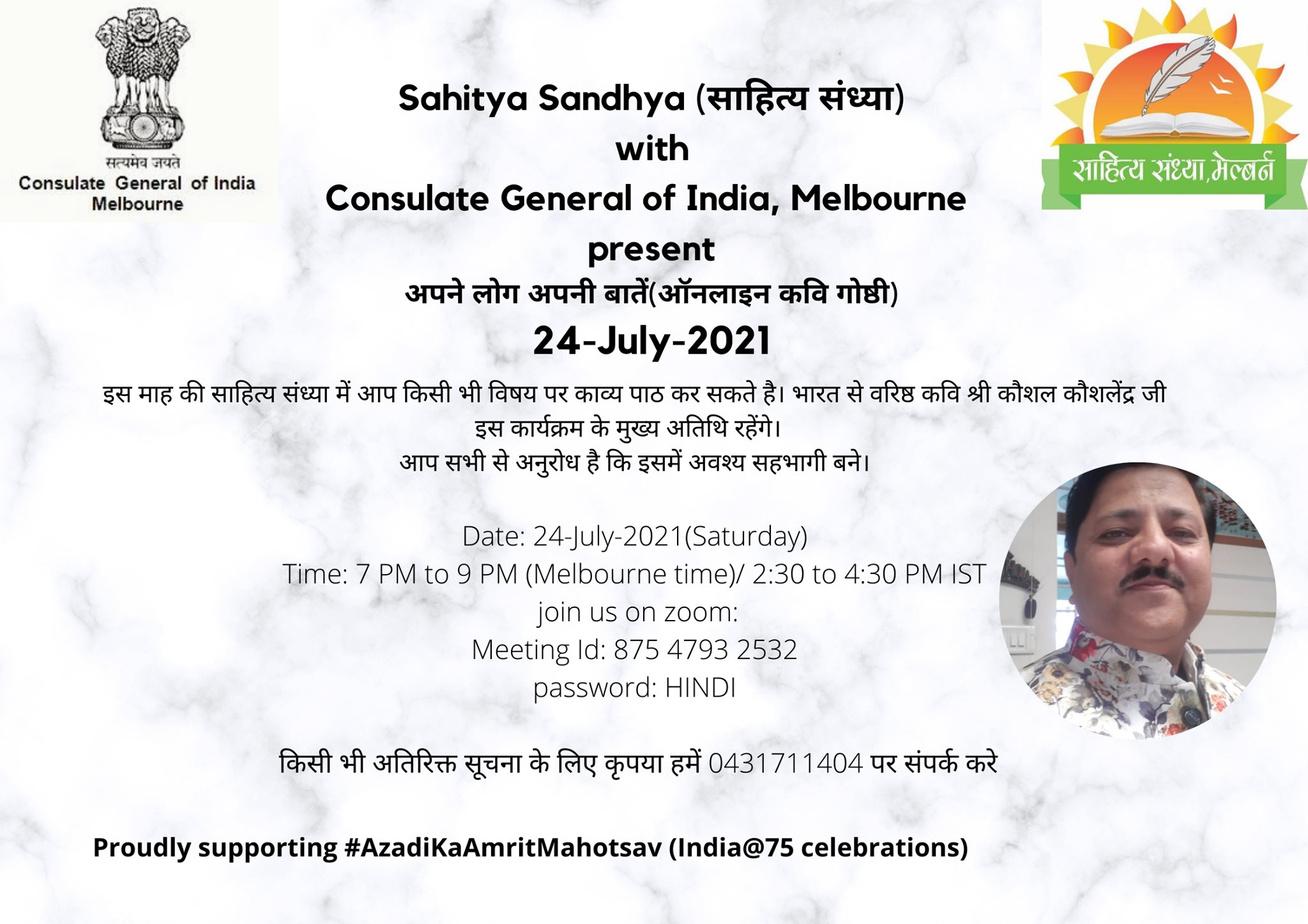 This month's literature evening is set to be held on July 24. This time you can recite any of your favorite poems. Senior poet from India Shri Kaushal Kaushalendra ji will be our chief guest.
This month's Literature Evening time is 7 pm to 9 pm Melbourne timely.
Here is the zoom link to join.