Rang Rasiya 2022 – Umesh Barot in Perth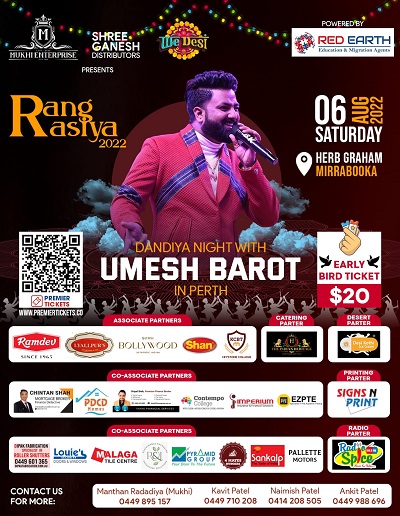 Mukhi Enterprise Pty Ltd & Shree Ganesh Distributors proudly presents biggest Dandiya Night with Umesh Barot in Perth for the very first time.
Umesh Barot is an Indian versatile singer. He is recognized as one of the leading artists in music industry. His live performances are described as highly entertaining and innovative. His vocal texture is brilliant. The way he emotes and the soul he puts into each song is exemplary.
Come and enjoy a folksy-style of singing and really good quality music.