Ramadan Eid Bazaar 2022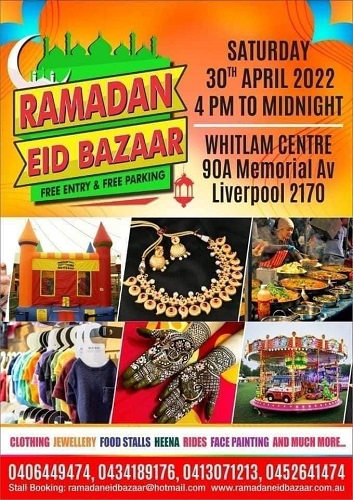 Celebrate Ramadan with friends and family. Exciting rides, a thrilling assortment of stalls, and excellent live entertainment are just a part of the festivities that will be available at the event. Shop all of your favourite dishes, suits and designs of Mehndi and bangles.
Free entry and free parking.
For more information, visit www.ramadaneidbazaar.com.au