Parnnela ni Prem Vyatha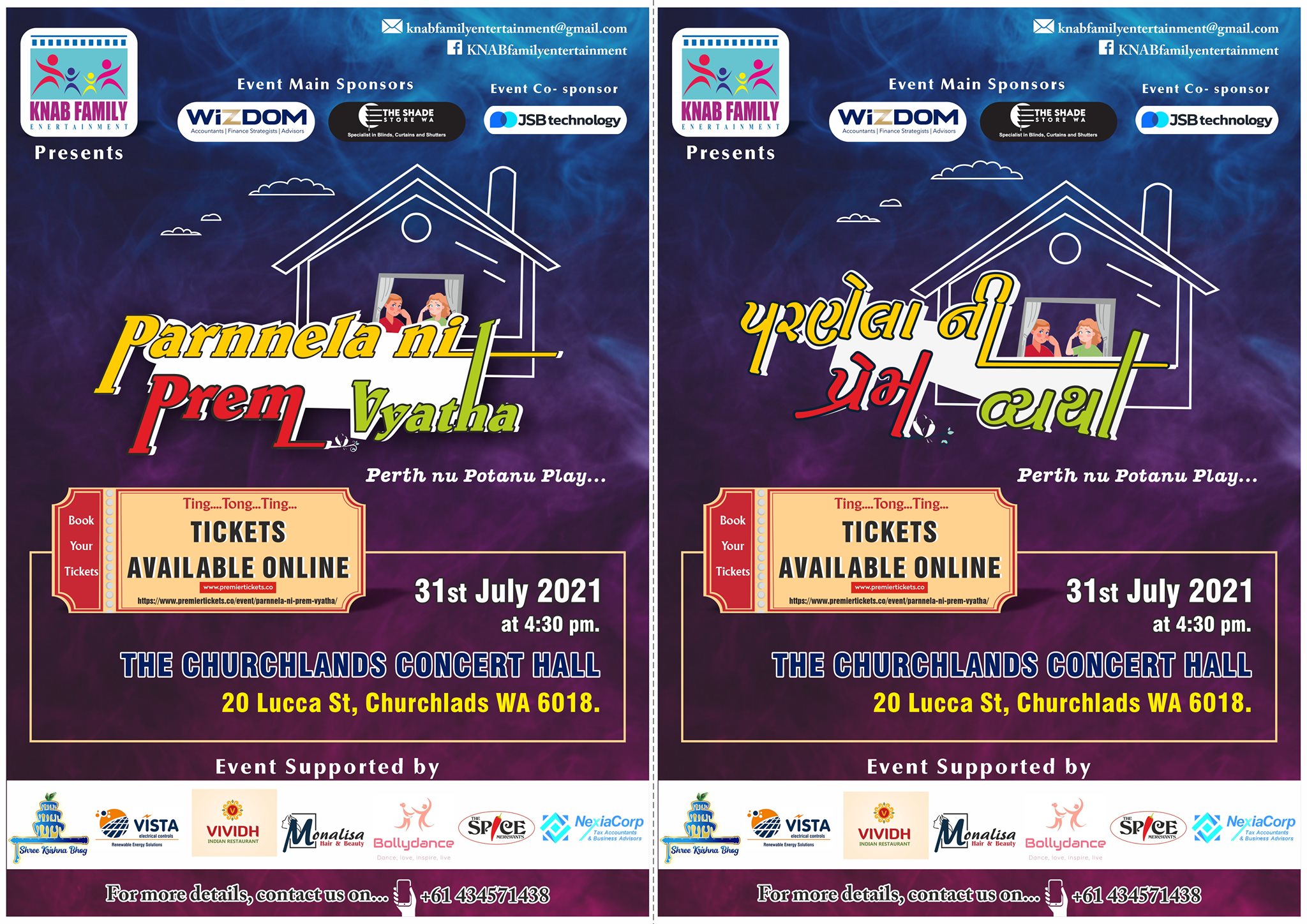 "Parnnela ni Prem Vyatha" is a live stage play in Gujarati language. This play is born here in our very own Perth. When the whole world is fighting against a deadly pandemic and has come to a standstill for a while, many babies got (un)planned, this play was planned around the same time too. We are completely local to Perth, by the Perth people and for the Perth people. It portrays a weekend story of a married couple living in Perth. The idea here is to bring entertainment that acts as a stress buster during this current situation across the globe.
When a man and woman marry, they promise each other that no matter what problems arise in life, they will both support each other. They both never realise that the problems they want to address and fight against together as a team, don't even exist before marriage!
A man always thinks that he will live a perfect life once he gets a wife of his choice and a woman also strongly believes that she will make her husband, whoever he will be, live a life to make her own life perfect.
The play is full of many such satires. Please do not miss us and do not let us miss you. Come join the party and have fun with friends and families… See you soon!