Mumbai Vibrations SUITED EDITION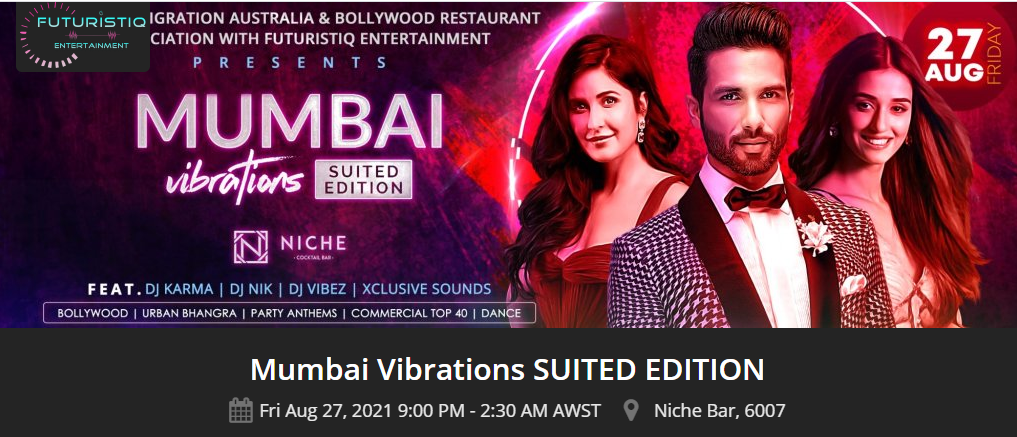 Lock the date in and prepare to be mesmerized as we set an epic scene for an elite ♠ Suited Edition ♠ of Mumbai Vibrations where the style stakes are going to be higher.
Switch your Bollywood on and let our Local Star DJs take you through an ULTIMATE PARTY EXPERIENCE into a World of Bollywood Dance Music at Niche Cocktail Bar, one of Perth's favorite and most sophisticated venues.
We look forward to seeing you all !♥!
NOTE ⚠️ COVID RESTRICTIONS WILL APPLY AND MAY VARY DUE TO REGULATIONS. ENSURE TO GET YOUR TICKETS ASAP.