Much Ado About Nothing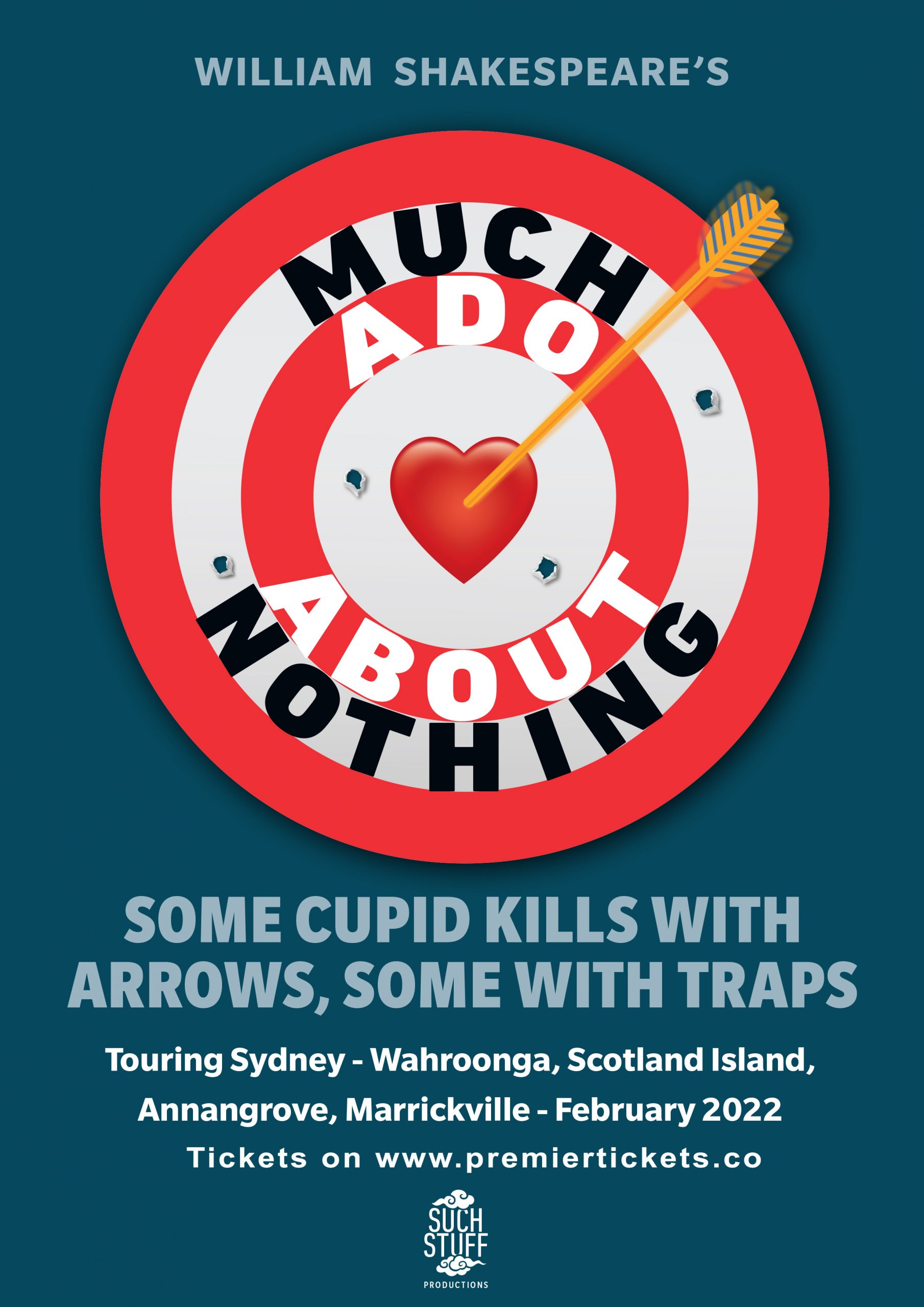 Experience William Shakespeare's Much Ado About Nothing.
Touring Sydney – Wahroonga, Scotland Island, Annangrove, Marrickville – February 2022.
"Some Cupid kills with arrows, some with traps…" and some  Cupid kills with Leonard Cohen. But today's Cupid uses all three. Such Stuff Productions presents a modern take on Shakespeare's sublime romantic comedy Much Ado About Nothing. Written centuries ago, for today. After all, in the affairs of love, what's new? Love remains – Arrows, traps, and Cohen too.
Event Terms and Conditions
Please bring the print out or confirmation of your ticket.
Children's under 11 year FREE
Id necessary – Passport (Aus or international) / Australian driver license.
Entry Strictly by ENTRY PASS.
No Outside food allowed.
All sales are final.
In event of show cancellation due to Public Health Order patrons would be given a choice of choosing other show dates in the tour, rescheduling, or refund of the ticket purchase price. Alternatively, Patrons may consider receiving a professionally recorded version of the play against their tickets.
Tickets are non-refundable-
Booking fee will not refunded in case of event cancellation.
Group entry tickets will be allowed all together.
Tickets will be refunded if government change the rules and due to covid we have to cancel it then only.
In case of any misbehavior/misconduct by any person at the venue, Event Organiser has all the rights to evict that person from the venue and no refund will be given.
Organizers or any of its agents, officers, and employees shall not be responsible for any injury, damage, theft, losses or cost suffered at or as a result of the event of any part of it.
The holder of this ticket hereby grants organizers the right to use, in perpetuity, all or any part of the recording of any tape made of holder`s appearance on any channel for broadcast in any and all media globally and for advertising, publicity and promotion relating hereto.
You have to follow all the guidelines issued by the Australian government due to COVID-19.