Mother's Day Celebration – Fashion Show
Indian Community Presents Mothers Day. Mother's Day is an occasion which is celebrated in various parts of the world to express respect, honor, and love towards mothers. The day is an event to honor the contribution of mothers, acknowledge the efforts of maternal bonds and the role of mothers in our society.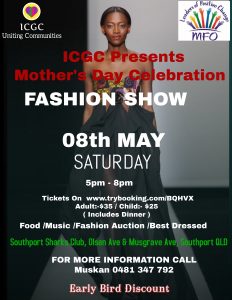 A special Fashion show Auction where guest can buy what models are wearing direct off the runway.