Mid-winter Music Night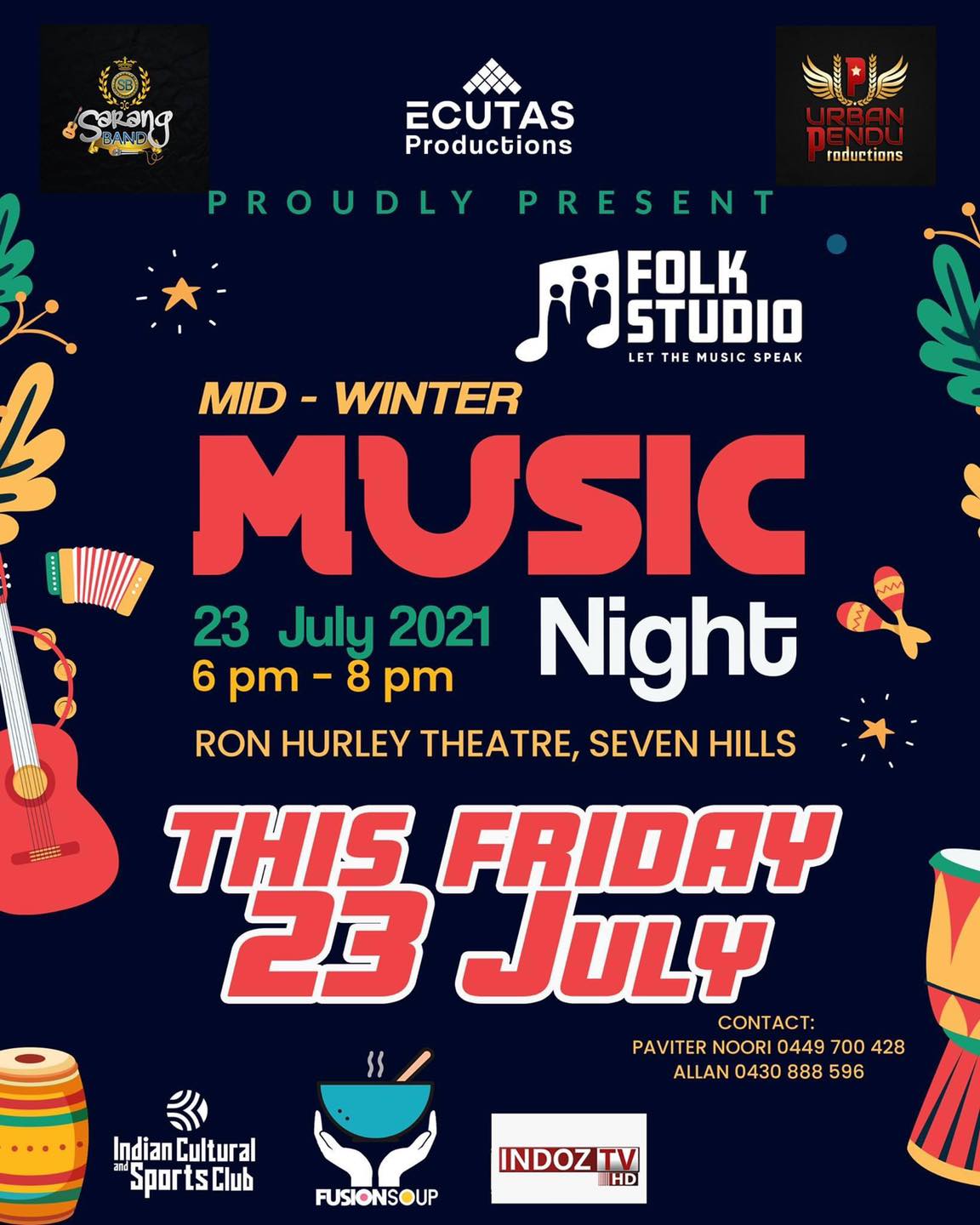 Folk Studio Music Night is our modest attempt to showcase local talents, artists, musicians and bands and give them an audience who love folk and nostalgia
You will be joining for a Soulful Musical Winter Night with a small yet exclusively cosy gathering of music lovers. Support our homegrown talents and be a part of a folk musical journey.
Our local folk singers are getting ready with their new production.
The event is being managed as per the Covid Safe Checklist and guidelines of Queensland Govt.