Meet & Greet with Govinda and Sunita In Sydney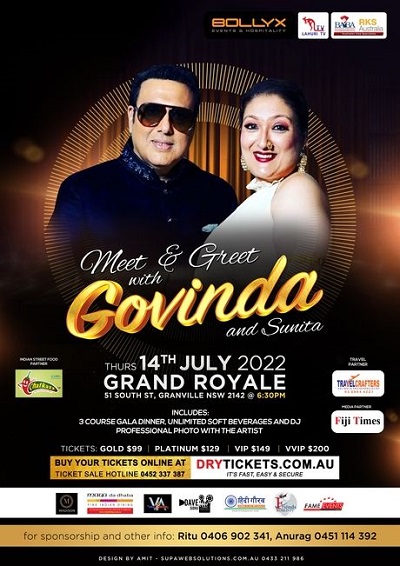 The heartthrob of Millions. A living Legend. An unmatchable dancer, an actor with a smile that can take your heart away.
Your most lovable actor, Govinda, is coming to the town.
An evening to be remembered forever and surely not to be missed.
Organised by Elite Vin Productions