Mardi Gras Parade 2022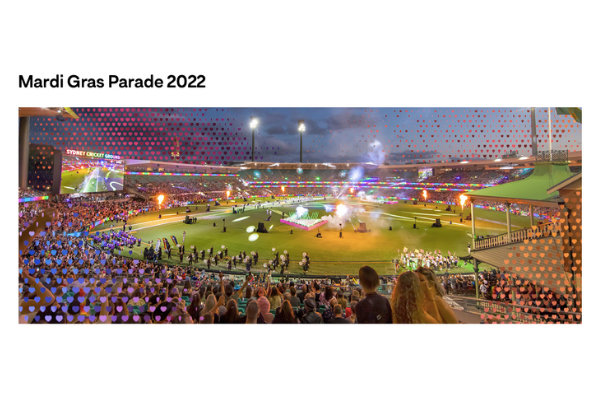 2022 Sydney Gay and Lesbian Mardi Gras Parade (Saturday 5 March at the Sydney Cricket Ground)
The Sydney Gay and Lesbian Mardi Gras Parade has taken place every year since it first began in 1978.
Each year, for 44 years, nothing has stopped us from gathering to celebrate together, to call for change and to remember those who came before us.
In 2022, despite the great uncertainty of what March will look like for us, we will honour our commitment to continuing the legacy of delivering a Parade for the community.
The Mardi Gras Parade will take place on Saturday 5th March at the Sydney Cricket Ground.
The SCG gives us the best chance for the Parade to proceed safely, no matter the COVID situation next year.
The safety and health of our communities is always our paramount concern. The Parade brings together people from across Australia, regional and remote areas, young and old and we have a duty of care and responsibility to make sure we can provide the safest environment for all.
Our team is working hard to bring you a vibrant festival for February and March. We look forward to revealing our full program of fabulous events in November.