Managing stress and coping with anxiety before and during HSC exam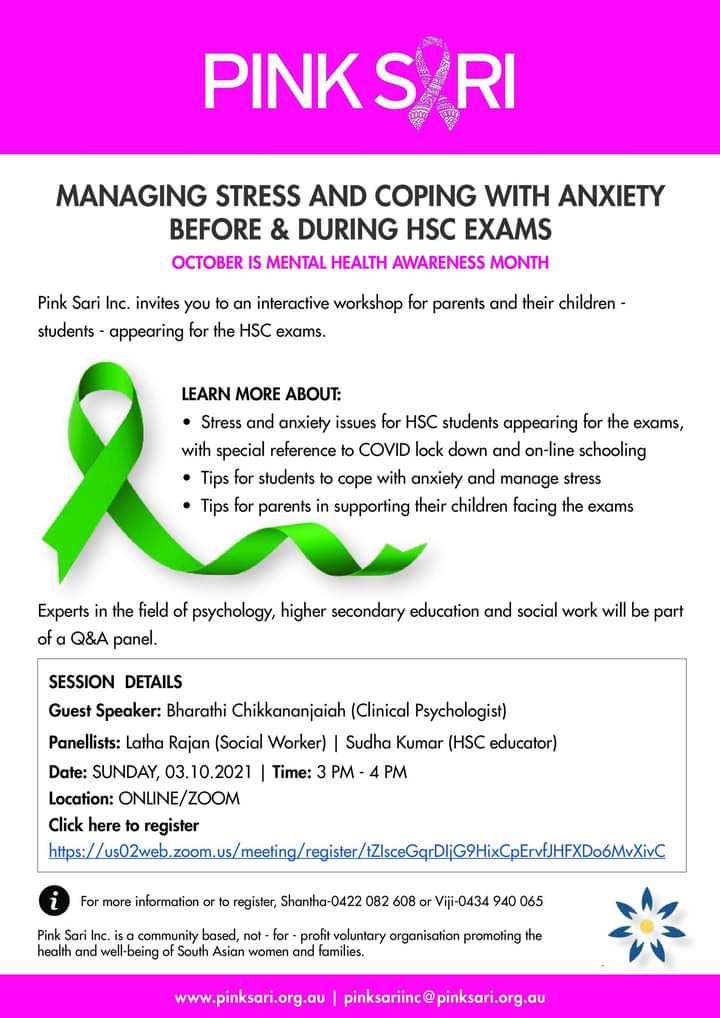 HSC can be a challenging time for both students as well as their parents. But there is help available.
Join Pink Sari's interactive online session with an expert panel comprising of a Psychologist, Social Worker and a HSC Educator for tips for parents and students on how to manage stress and cope with anxiety.
Date: Sunday 3 October 2021
Time: 3pm – 4pm
Register today by clicking on the link below. For more details please see flyer.
Let's make mental health a priority.