Make Music Day 2022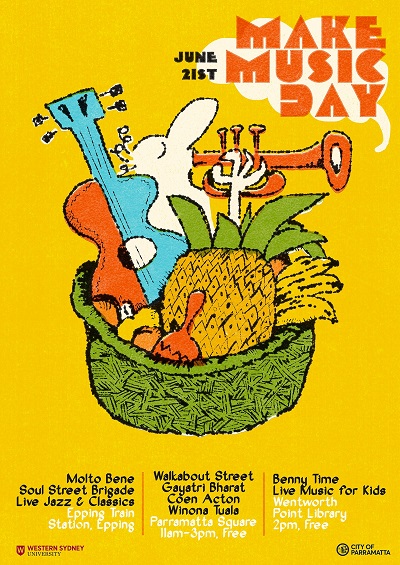 City of Parramatta is joining the Make Music Day 2022 celebrations on Tuesday 21 June at three different locations around the LGA.
With live jazz & classics at Epping Station, local Western Sydney talent performing at Parramatta Square and live music for kids at Wentworth Point Community Centre and Library.
Presented by City of Parramatta – Celebrating Make Music Day.