Karan Aujla – LIVE in Sydney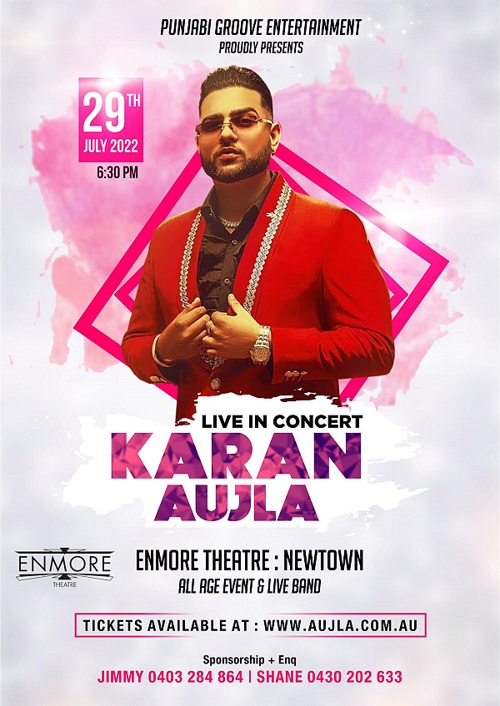 Karan Aujla will be live in Sydney on the 29th July 2022.
The heart stopping Enmore Theatre transforms for one night only into a promenade for Punjab's legendary Geetan Di Machine!
This is an all-age event with both a dancefloor and seated area for the VIPs. Sit back (or Stand) and enjoy the event.
Book your tickets on www.aujla.com.au