KALA UTSAV – Indian Night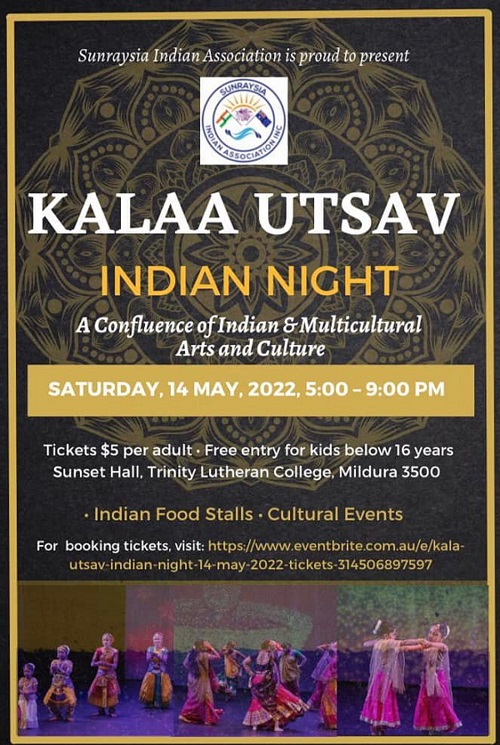 Sunraysia Indian Association Inc. presents "KALA UTSAV – INDIAN NIGHT", a confluence of Indian and Multicultural Arts and Culture. Over the centuries, there has been a significant fusion of religion, region, ethnicity, language, literature, society, arts, culture, music and dance among the people of India from far north to down south and spread across the world. These cultures and art forms are recreated and celebrated across the world throughout the year on various occasions. We bring a wonderful occasion to converge Indian aspects of life with the lifestyle of Multicultural ethnic communities in Sunraysia and endeavour to amuse the audience of Sunraysia.
On May 14th Sunday, Mildura Arts Centre lawns will be open to welcome over 200 guests from the Indian diaspora and Multicultural communities across Sunraysia and the local public at a minimal $5 per adult entry fee to celebrate this special occasion. The event will showcase spectacular traditional cultural and contemporary performances from local and interstate talents.