ISKCON Brisbane – Janmastami 2021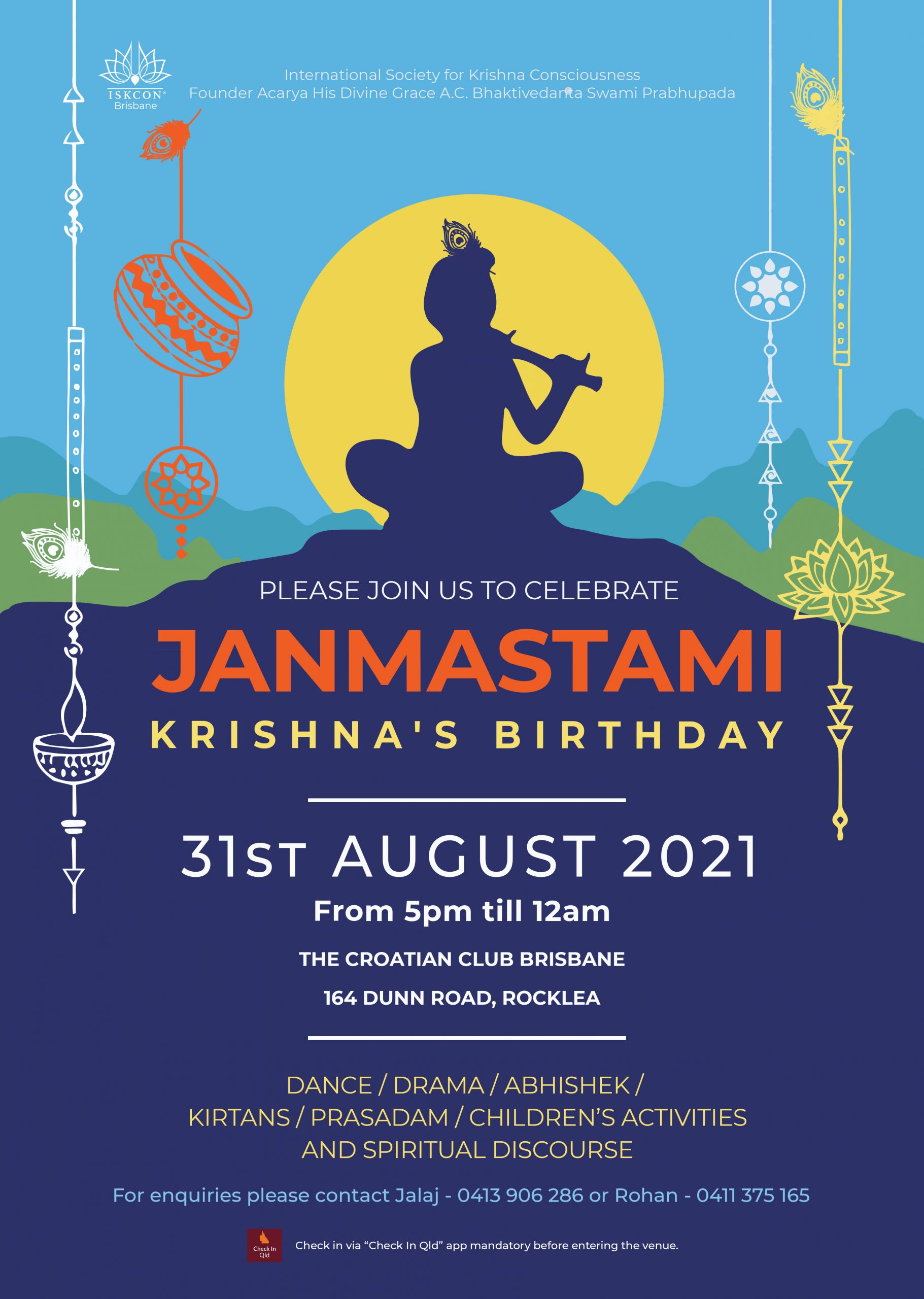 Brisbane's largest Janmastami festival is set to attract devotees and guests from all around the city at The Croation Club Brisbane Rocklea to celebrate the birth of Lord Krishna.
On Tuesday 31th August, the Croation Club Brisbane will be transformed into a spectacular arena enabling festival goers to experience the magic of Janmastami. From 5pm onwards visitors can look forward to an enthralling stage program with dramas, live music and dance; experience the cuisine of India; shop from the bazaar; and keep children entertained with fun and engaging activities.