International Yoga Day at Geraldton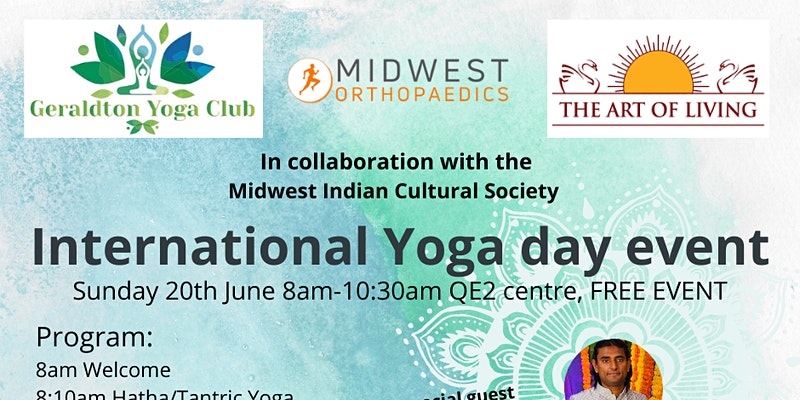 A morning to discover different styles of Yoga, all taught by local Geraldton Yoga Club teachers.
These sessions are short to give you a feel for the varying types of Yoga. There will be regular breaks throughout the morning to allow you to enjoy browsing the holistic wellness stalls and catch up with friends.
We are honoured to have Ajay from the Art of Living foundation leading the closing meditation. This is not to be missed.