International Day of Yoga – Art of Living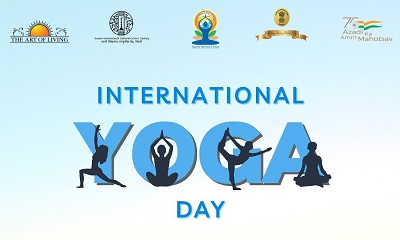 Art of Living Sydney in collaboration with Consulate General of India celebrates the 8th International Day of Yoga on 25th June.
Yoga, Breathing, Meditation, Music….. it's all free.
Come and celebrate this special day with fellow yogis in-person and attend with friends and family outside St Mary's Cathedral, Sydney CBD
Free yoga mats (limited availability, first come first served).
Note: Please bring your own yoga mat, that'll be great! Bring your own water bottle as well.
For more details contact:
Runjhun 045 013 4610 / runjhun@artofliving.org.au
Guru 0430 133 337