Indian Mela Melbourne 2021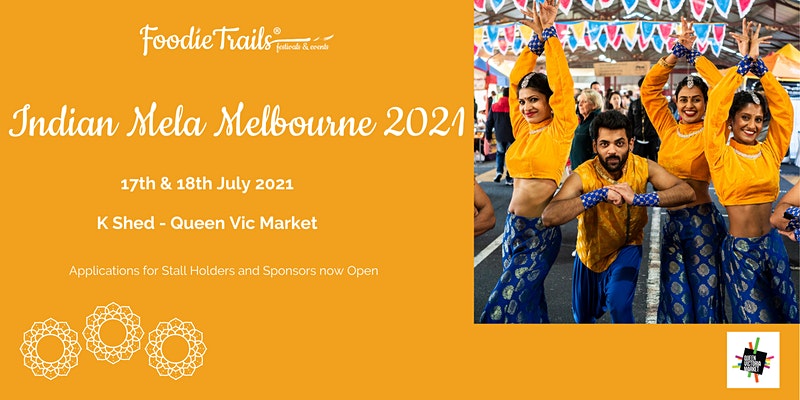 This is the season when the markets are brimming with all sorts of root vegetables, tubers and leafy greens that are robust with natural goodness and warm up this winter with the flavours of the most delicious Indian spices.
Join us under cover in Queen Vic Markets K-Shed as we feast on the traditional winter warmers of Indian curries, dals, tikkas and so much more.
With Bollywood and Bhangra dancing to energise us and acoustic tunes to sit back and relax with, this winter comes out and we enjoy something with a little zing.