Ikk Supne Da Syaasi Qatal (Stage Play)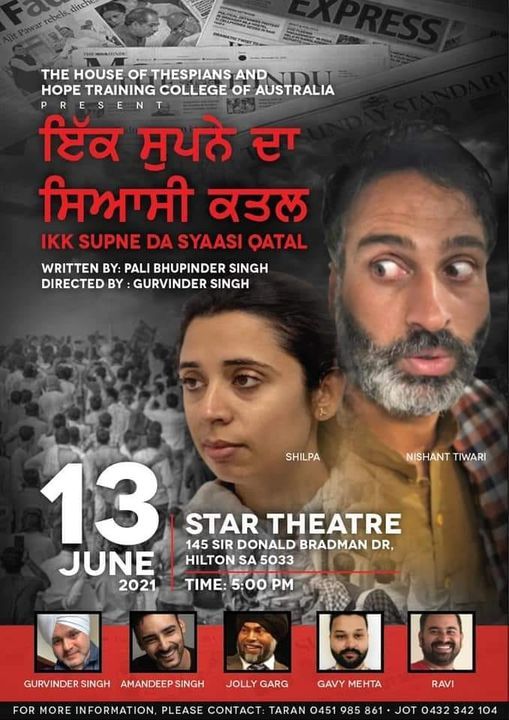 Usually it is the teachers and the professors who educate the uneducated but what happens when an uneducated man gives a lesson in history to a University professor?
Crafted by the ace Punjabi playwright, Dr. Pali Bhupinder Singh, Ikk Supne Da Syasi Qatal is a conversation piece between Karmoo, a rickshaw puller and a professor. Visibly angry yet very diplomatic, Karmoo takes the audience down the historic lane and narrates Indian history from a common man's viewpoint.
Directed by director Gurvinder Singh, this play is a satire on Indian politics and does not have a single dull moment. It's witty yet thought provoking and makes one rethink about Indian politics and its effects on a common man's life.