An inter-faith celebration of Holi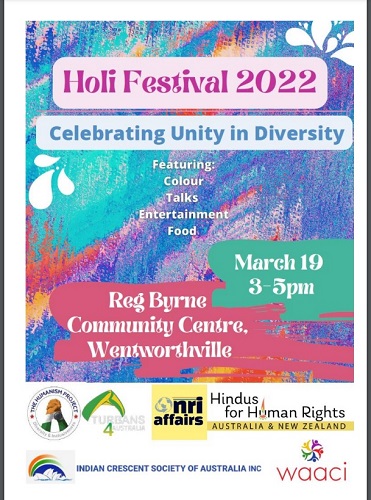 An inter-faith celebration of Holi
Hindus for Human Rights-ANZ , Turbans4Australia, Indian Crescent Society Of Australia and The Humanism Project are organisations who represent Indians of all faiths and no faith.
We are committed to promoting inter-faith camaraderie and dialogue within our communities, fostering social resilience and celebrating the Australian ethos of multiculturalism.
We would like to invite everyone with an interest in cross cultural engagement to attend our Holi Festival 2022.