Harbhajan Mann Live in Concert 2022 – Adelaide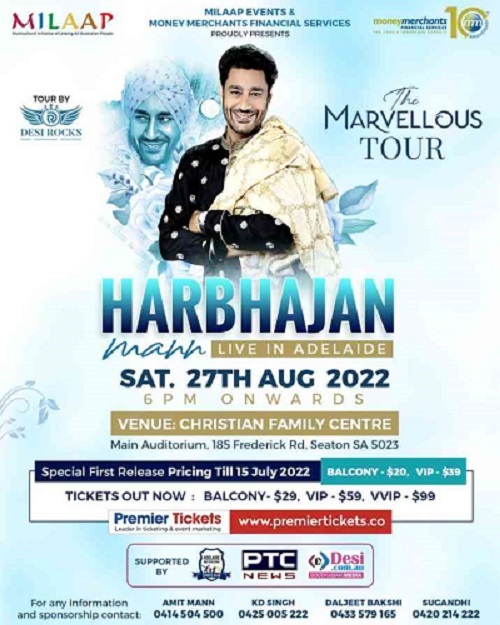 Harbhajan Mann is an Indian-Canadian singer, actor and film producer associated with Punjabi music and cinema. His movies include Jee Aayan Nu, Asa Nu Mann Watnan Da, Heer Ranjha (2009) and Jag Jeondeyan De Mele.
Come and be a part of this event organized by Milaap Events and Money Merchants Financial Services.