Hand in Hand – Family Harmony & Well being Workshop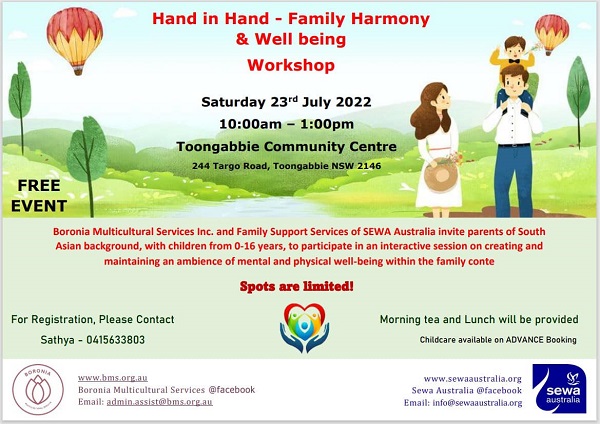 Do you want to strengthen your family bond? Then this is the workshop for you!
Sewa Australia Inc is conducting a half day workshop in association with Boronia Multicultural Services .
This is an interactive workshop aimed at creating awareness on domestic violence and to help families to maintain their physical, mental and spiritual well-being.
Limited spots available. For registration, please contact Sathya –  0415633803