Ganesh Festival 2021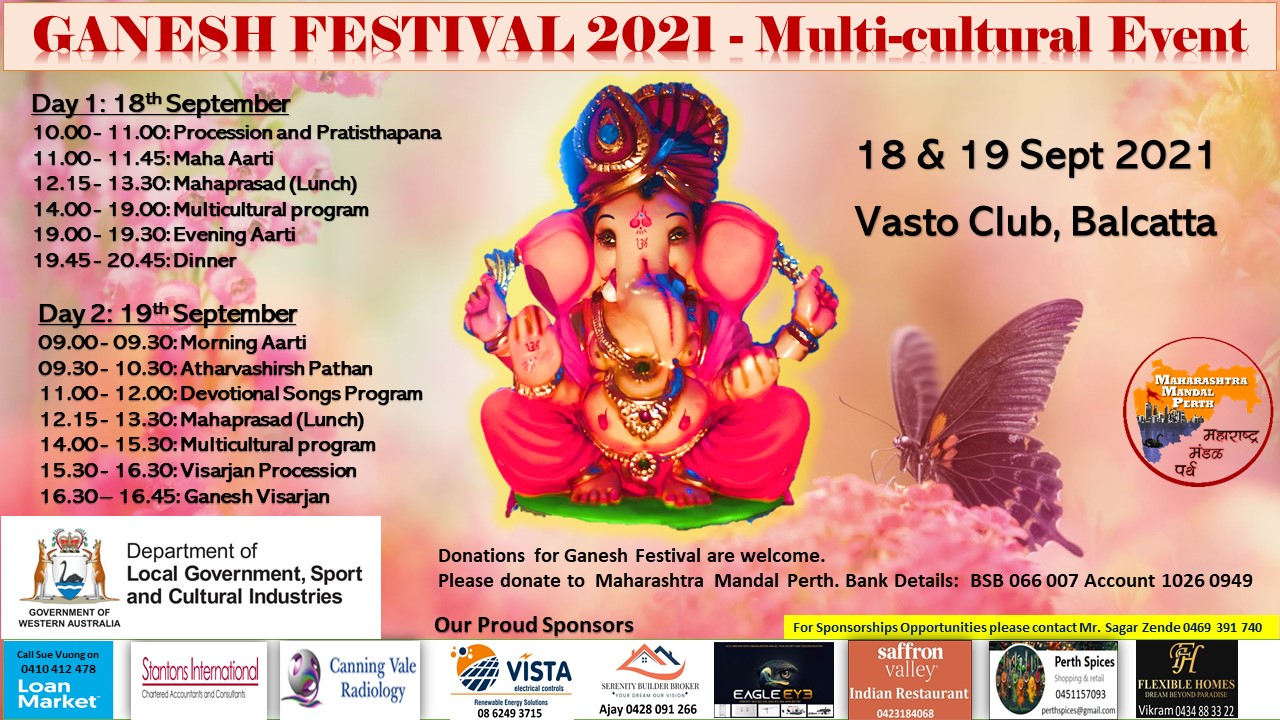 Organized by Maharashtra Mandal Perth, Ganesh Festival 2021 is annual event to commemorate Maharashtrian Culture and celebrate Ganesh Festival, a popular festival all over the state of Maharashtra and beyond.
Free entry by registration only.
For Sponsorship Opportunities please contact Mr. Sagar Zende
0469 391 740
This event has been supported by the Office of Multicultural Interests.
#multiculturalwa
 @multiculturalwa
Event is subject to COVID rules and guidelines effective on event dates.