Essentially Indian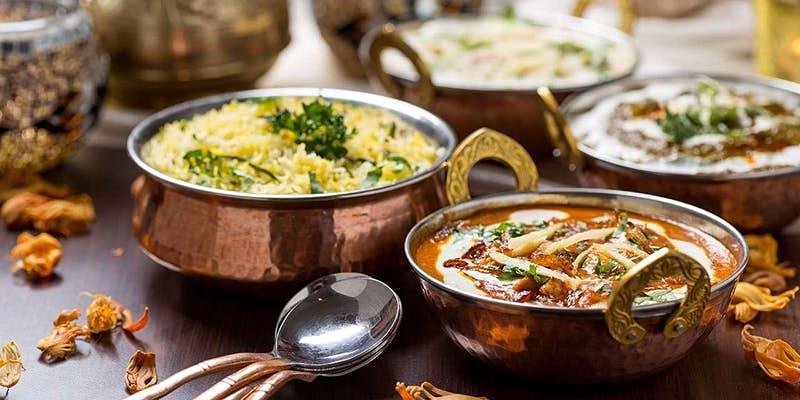 A perfect way to spend a Sunday!
TICKETS STILL AVAILABLE, BOOK NOW!
Spice up your life and learn to cook the most flavoursome food in the world! Indian cuisine is colourful, diverse and delicious. This class is designed to teach you the fundamentals of Indian Cooking and includes an array of dishes so you can go home and cook with confidence
This is a 3-hour, hands-on course that includes a sit-down meal at the end with a cold craft beer or wine.
The Menu
Samosa with roasted vegetables
Roast Punchphore spices and use to make the filling, learn the art of folding the Samosa
Tandoori Chicken, made using traditional Mungal spices, which you will blend
Butter Chicken with Basmati Rice
This dish is ALL about the sauce! Blend a mix of aromatic spices to make this mild but showstopping dish
Dhal
A must-have at any Indian meal using traditional spices, learn the art of 'talchi' which increase the aroma …
Roti made from scratch using Atta Flour, perfect for soaking up all that flavour
Traditional Condiments
Raita, Tomato Salad, Pickles and Pappadum
Course Content
–          Key Knife Skills and introduction to the basics of cooking Indian Food
–          Spice education, how to use them to get the very best outcomes
–          Demonstration and hands-on cooking to follow recipes
About the Chef
Growing up in Penang, Wanitha moved to Australia in 1982. She learned the art of cooking from her father, who he was the Head Chef of the Kedah Royal Family in Malaysia. Wanitha later started her own restaurant and cooking school. She is a real goddess of flavours and spice and with her engaging personality, her positive energy and her incredible knowledge of food she will show you the secrets of Thai cooking.
"Food is togetherness, creating deep connections between people, place and soil, linking the globe across time and culture. Cooking is history. Every dish tells a story." (Wanitha Tanasingam)
Measures in place with COVID Restrictions
Your safety comes first, our COVID Safety Plan will be presented to each attendee upon arrival. Please contact us if you would like to have a copy in advance.
– Reduced class size to accommodate 1.5 Metre distancing
– Stringent hygiene measures in place
– Class credit to those who are not well enough to attend
– New class format with less teamwork and more individual tasks
To-do list!
– Wear closed-toed shoes (no 6-inch heels ladies!)
– Please tie back long hair
– Arrive early as the class will start on time (there's a lot to fit in!)
– Save the environment and bring a container in case of leftovers
PARKING
St Margaret's Car Park at 417-435 Bourke Street, Surry Hills is a great option for parking with 80 spaces available and a 5-minute walk from the Cooking School. Casual parking rates after 5pm are $4/hour.
https://goo.gl/maps/wjqrwSKXBFF2 
Booking Conditions:
Cancellations are non-refundable.
A change in personal circumstances does not entitle a ticket holder to return or exchange a ticket.
All bookings are confirmed on receipt of full payment and if a seat is available.
Reservations may be transferred to other classes with 30 days notice.
If you are unable to attend a reserved booking, you are welcome to send someone else in your place.
Reservations for classes and events close 30 minutes prior to the start time.
All classes and events require closed-in shoes.
The Essential Ingredient reserves the right to alter or cancel a class. Every effort is made to contact and accommodate guests in the event of alterations or cancellations. If a class is cancelled or moved to a date and/or time you are unavailable, you are entitled to a full refund.
Please inform staff of any dietary requirements whilst making a booking, we will attempt to accommodate you to the best of our abilities. Please contact us on 02 9555 8300.
Click here to view our full terms and conditions.
Proudly sponsored by: