END OF 2010's: Clubbing Niche (NYE)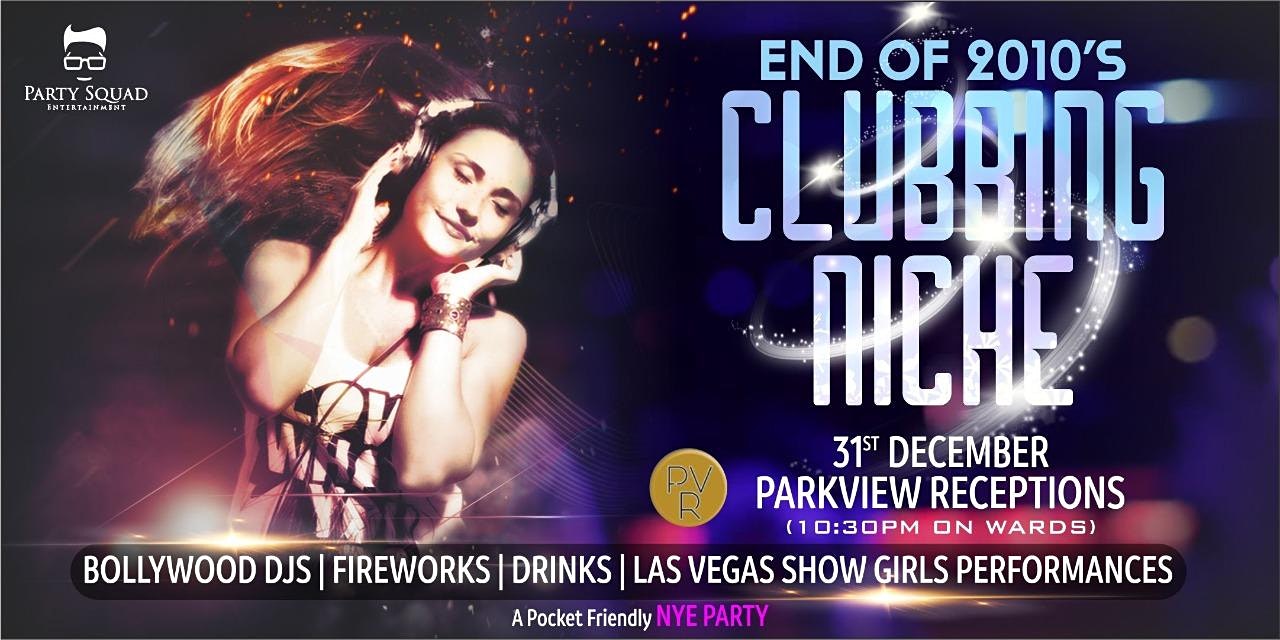 A Pocket Friendly NYE party, for all the youngsters, late latifs and party animals who love clubbing, drinking, bollywood music & Fireworks.
End of 2010's: Clubbing Niche !
Invite only.
No plans for Nye? Come join us!
This one's for all the late latifs, the youngsters and the party animals out there. 🍾🥂🍷💃🏻🍺A
Everything is expensive on new years, says who???
A Pocket friendly NYE event.
Deals and offers you cannot resist!
Join us @PVR
10:30 on wards.
Drinks🍾🍾 | Amazing Bollywood DJ Night & Music🎼| Fireworks 🎆
Music:
Bollywood | RNB | Urban Punjabi | Bhangra
What else do you want when you have these three things and your friends along!