Durga Ashtami Indian Music and Kirtan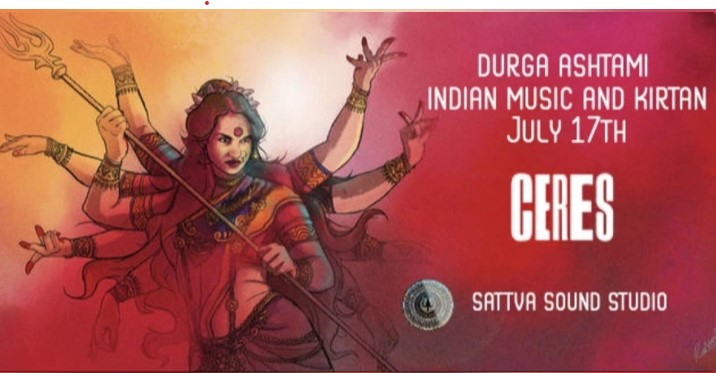 Our next event falls on the auspicious day of Durga Ashtami (the eight day of the lunar cycle). Durga Ashtami celebrates the victory of Goddess Durga over the demon, Mahishasura. Legend has it that owing to a boon, Mahisasura could only be defeated by a female warrior. Please join Sattva Sound Studio in a night of Indian Folk music involving kirtan, bhajan and other classic forms.
Sattva Sound Studio aims to foster Indian folk music in order to provide connection to self, to community and to nature.
Please bring a cushion for your own comfort and some cash for a delicious vegan meal, chai and sweets.