Diwali Fair – Festival of Lights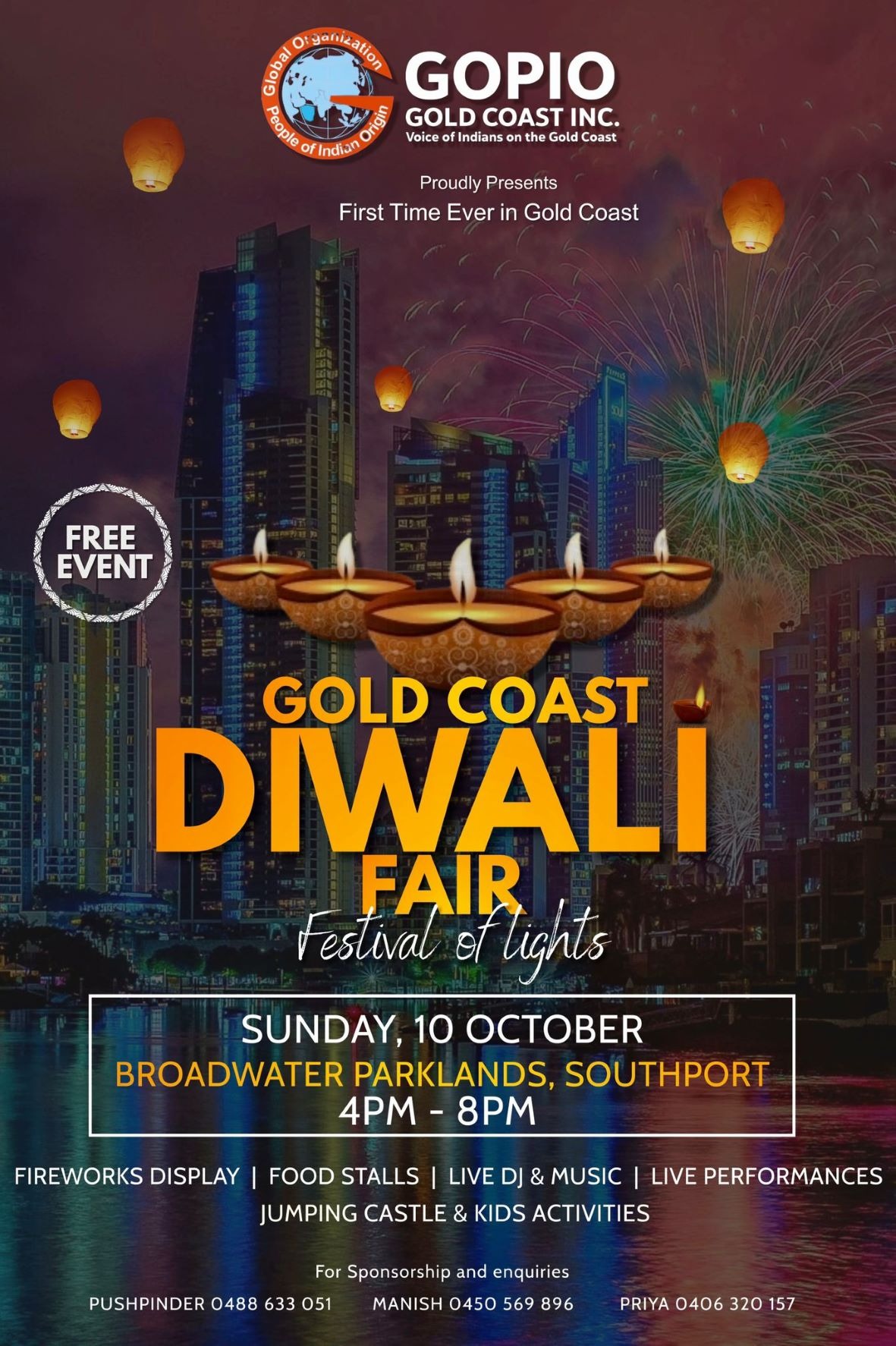 GOPIO GC is hosting the first ever Diwali Fair – Festival of Lights on 10th October 2021.
The Diwali Festival will be held at Broadwater Parklands where all members of the Gold Coast and wider community can come together to celebrate this joyous occasion. The event will include a showcase of Indian culture, food trucks, Indian inspired clothing/homewares stalls, cultural performances and a fireworks show. A boost to local businesses, uplifting the spirits and cultural harmony among the multicultural community and wider Gold Coast community.
Diwali – The Festival of Lights – is a hugely anticipated event in the Indian festival calendar celebrated by millions of Hindus, Sikhs and Jains globally. In addition to the inspiring story of the Ramayana epic, which has guided generations, there is a fundamental concept of the day being a celebration of "Truth over Evil", "Hope over Despair", "knowledge over ignorance" and "Light over Darkness". For some, it's a harvest festival and the beginning of a New Year. The event enables the community to rejoice the day, enabling a sense of community, belonging and enhancing the multicultural fabric of the city of Gold Coast.
The program is as follows :-
4pm – Start with various food stalls, Cultural stalls, kids activities, Rangoli demonstration, Bollywood dance demonstration etc
6 pm – Arrival of VIPs with refreshments and snacks
6:45pm – Speeches and cultural performances
8pm – Fireworks