Cultural Night 2022 – Australian Telangana Forum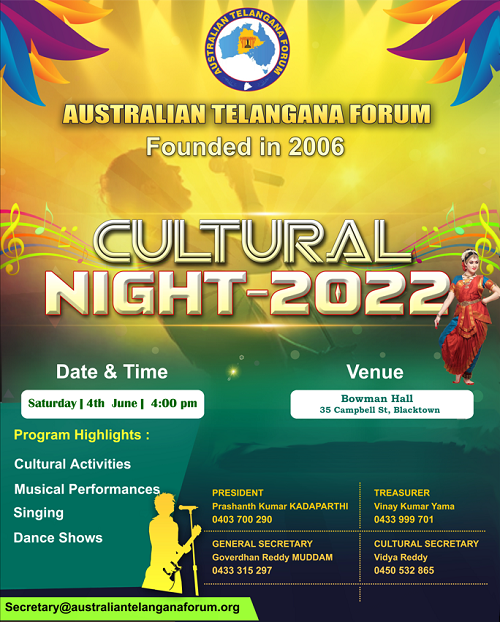 Australian Telangana Forum  presents "Multicultural Night". This event will include a wide range of cultural programs including dance, singing, folk performances, live performances, awards, and speeches. More than 800 local Australian Indians and Indian International students including local political leaders, Ministers and community leaders representing various regions of India will witness this event.
Come and enjoy free food/ entertainment/ music and live performances!
Fun filled entertainment for whole family including shopping/ boutique/ toys and Mehandi/tattoo stalls.