COVID Relief Walkathon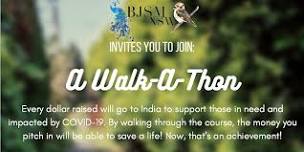 Bihar Jharkhand Sabha Members (BJSM NSW) is a social, cultural and not for profit association registered in Sydney.
Currently, BJSM NSW is pursuing various drives to support the people impacted by COVID in India by consulting, working, and liaising with group of Indian bureaucrats directly to ensure timely help with accountability and transparency at grassroots. The drives not only aim to save as much lives possible by enhancing medical capacity but also plans are to help rehabilitating people whose livelihoods are badly impacted by COVID situation. So far, we have been able to improve access to hospital beds, Oxygen, lifesaving medicines, CT Scans, X-Rays and vaccines.