Community Rangoli Day, AUBURN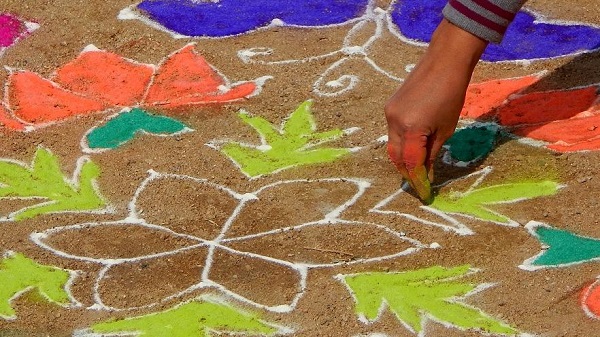 Drop in with your family to participate in a guided Rangoli workshop.
Cumberland City Council is hosting a community rangoli event.
Coloured sand, chalk, and sieves for making patterns will be provided.
This event will also open the doors for the exhibition  "Diwali Bloom", by Indian-origin artist Gauri Torgalkar.
The exhibition reimagines Australian native flora from the local Cumberland Plain Woodlands in a format inspired by Indian miniature painting and textiles. This exhibition has been available as a virtual exhibition, and this is an opportunity to see the large scale lanterns and the artworks in person.
"Diwali Bloom" is supported by the NSW Government through Create NSW Small Projects Grant and by Cumberland City Council through additional funding and in-kind support.
Details: Events and Culture team 02 8757 9027