Chithirai Thiruvizha (CTV2022)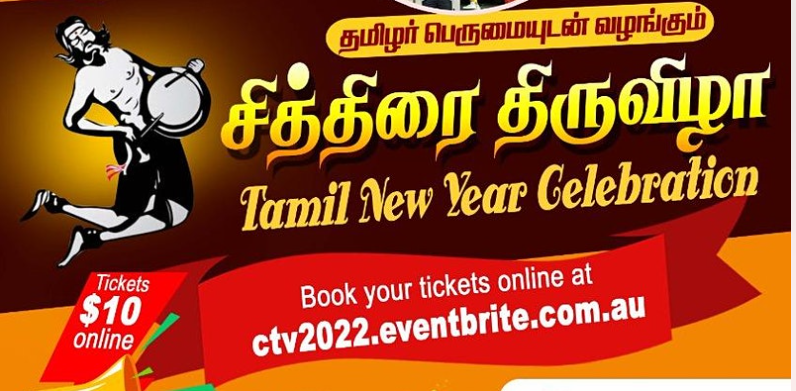 About this event!
Tamil New Year Celebration..!Tamilar Inc. has been organising this event since 2011 and the popularity of this event grown year after year. A wonderful opportunity to enjoy the #lights, #sounds and #colors in the form of the three tenets of Tamil – literature, music and Drama. Please join us with your family and friends to celebrate Chithirai Thiruvizha (Tamil New Year) 2022.
மேலும் விவரங்களுக்கு..
Karthik – 0470 177 562 | Prakash – 0430 222 366
Karups – 0413 320 730 | Vinoth- 0433 916 321