Cervical Cancer Screening for Young Women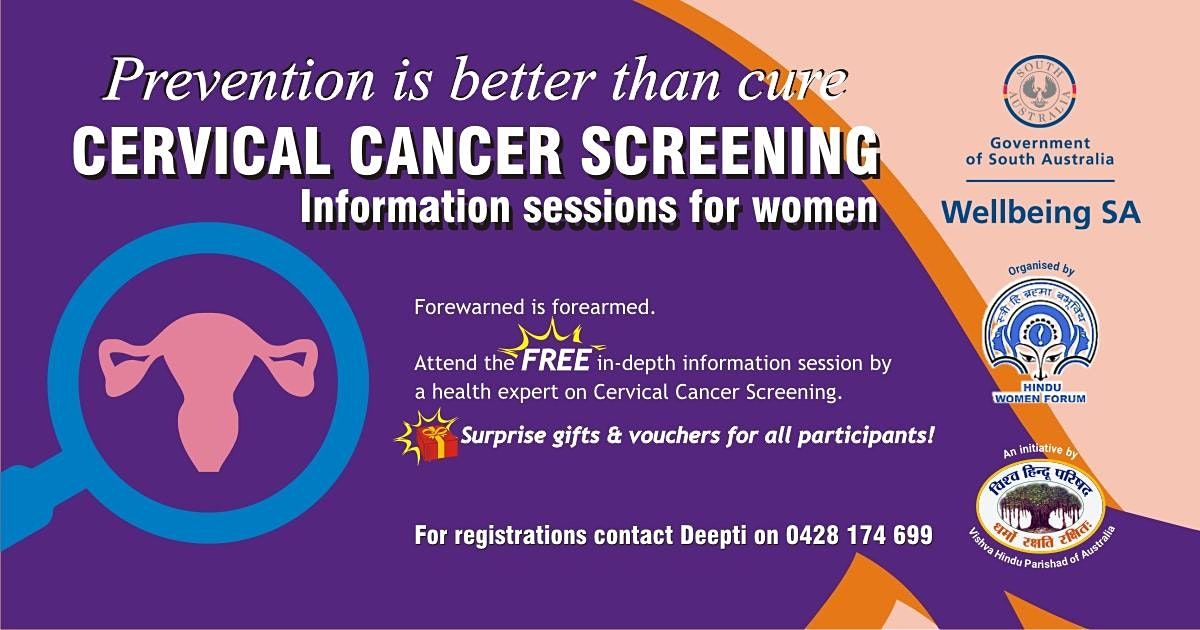 Information session delivered by SA Health on how to detect and prevent Cervical Cancer in younger women.
Hindu Women Forum is organising an information session on Cervical Cancer with the assistance of SA health for all women who are living in South Australia.
You will learn about the risk factors, causes, prevention, detection and treatment of cervical cancer.
This is a free session and each participant will receive a $25 gift voucher.
Vegetarian lunch will be served at the end of the session.