Bollywood on Guitar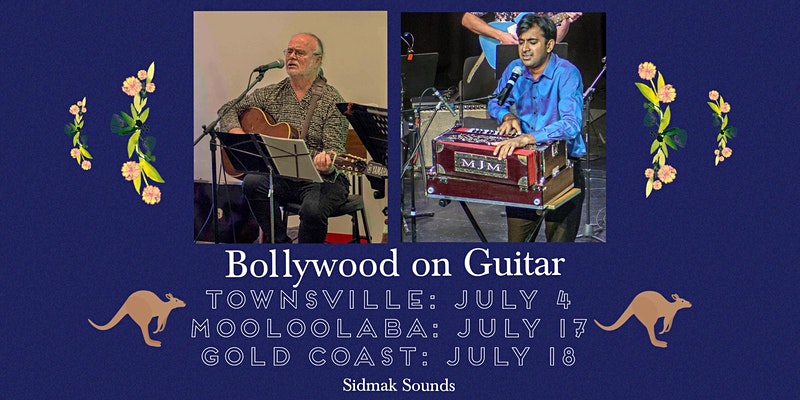 Inspired by the traditional 'Baithak' acoustic concerts (or music meet-ups) celebrated by the Indian music enthusiasts across the world, Bollywood on Guitar will be an event featuring a smaller ensemble performing in cozy venues.
This time it will feature a combination of Sid Makwana, our lead vocalist and harmonium player and Gar Macleman, a sophisticated and highly experienced guitarist-vocalist. Together they will take you on a musical voyage of some of the soul-stirring and soulful Bollywood melodies.
Due to covid related regulations, tickets are available for only 48 guests. There will be no on-site ticket sale. Booking is entirely online. If you prefer to pay via EFT, kindly email your request to sidmaksounds@outlook.com.
A part of all funds collected will be used for charity in relation to India Covid Crisis.