Bollywood Night at the Couch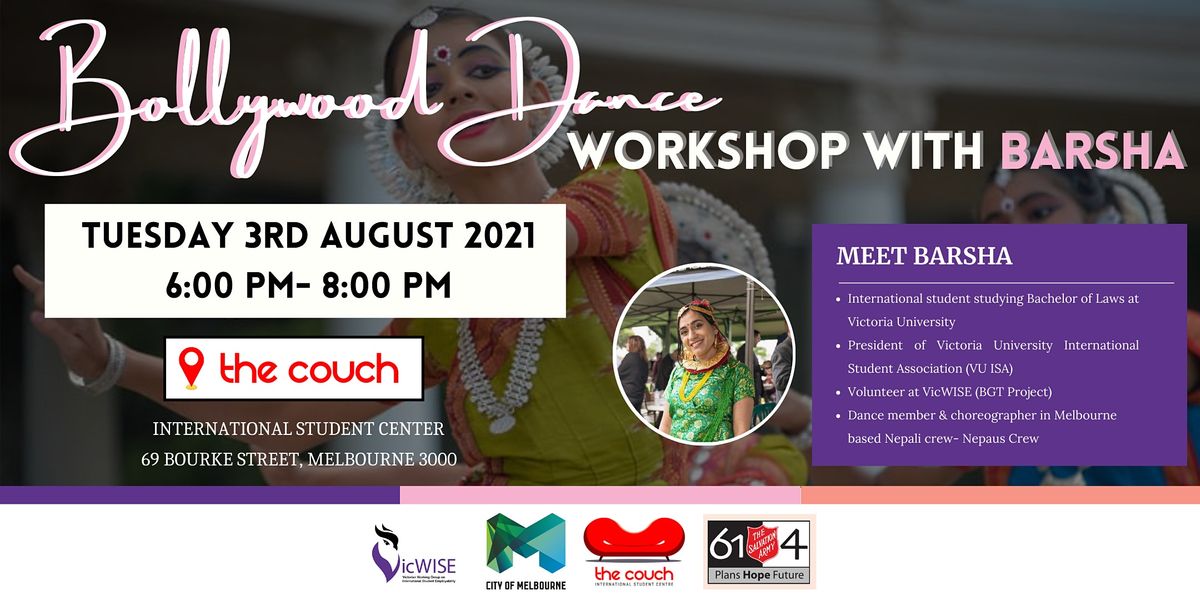 Bollywood Dance Workshop With Barsha
Did anyone say Bollywood? Owing to the huge success of the previous Bollywood nights that we've held, we decided to go ahead and host yet another one.
That's right! ?
And what's more? Our very own passionate VicWISE volunteer Barsha Bhandari is hosting the event.
Barsha is a dance member and choreographer in the Melbourne-based Nepali crew, Nepaus Crew!
So get ready to put your best foot forward because we are taking you to Bollywood dancing ?
Join us at The Couch. Free delicious dinner will be provided.
*Come dressed in your favourite Indian attire.
* Registration compulsory.