Bollywood film screening: Dilwale Dulhania Le Jayenge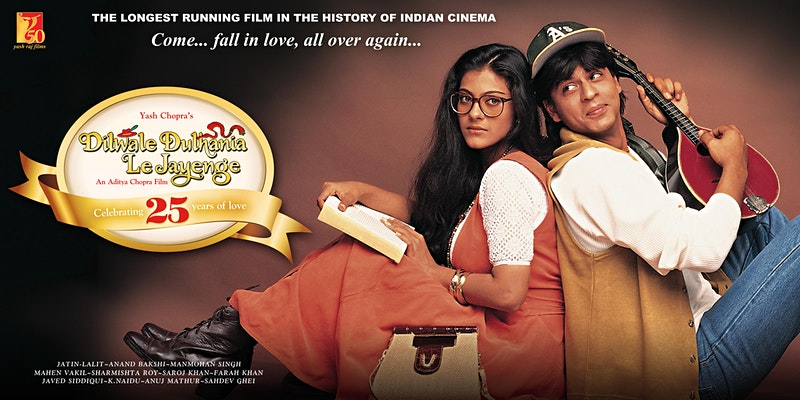 Screening at cinemas in Mumbai for 1274 straight weeks (25 years and counting), Dilwale Dulhania Le Jayenge(DDLJ) is a Bollywood cult classic!
If you see one Bollywood film in your lifetime, this is the one to see! Or if you remember DDLJ from your youth with a fond sigh, then come fall in love all over again.
All tickets are General Admission, open seating (Adhering to SA Health Covid-19 seating guidelines at time of screening).
Bar from 3pm, film starts at 4pm.
Running time: 3h12m + interval
Hindi with English Subtitles
Rated: PG
Screening Courtesy: "Yash Raj Films Pvt. Ltd."
$1 from every ticket sold will be donated to the Hemkunt Foundation to support their incredible work providing essential medical and logistical support in India during the country's Covid crisis