Bollywood Dancing!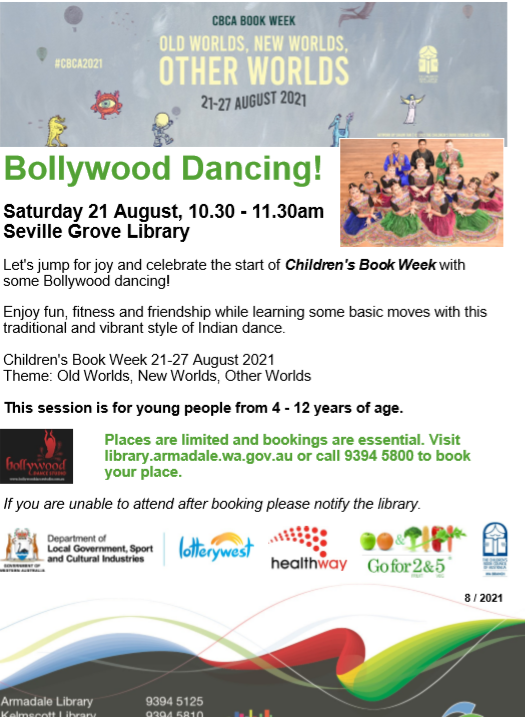 Let's jump for joy and celebrate the start of Children's Book Week with some Bollywood dancing!
Enjoy fun, fitness and friendship while learning some basic moves with this traditional and vibrant style of Indian dance.
Children's Book Week 21-27 August 2021
Theme: Old Worlds, New Worlds, Other Worlds
Places are limited and bookings are essential.