Black with Equal – a black comedy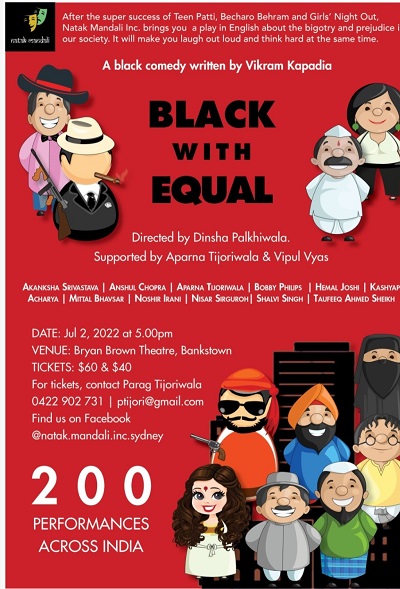 After the super success of Teen Patti, Becharo Behram and Girls' Night Out, Natak Mandali Inc. brings you a play in English "Black with Equal" about the bigotry, prejudice and hatred that lurk in the black dark corners of our society. A play that will make the audience laugh out loud and think hard at the same time.
Written by Vikram Kapadia, directed by Dinsha Palkhiwala, supported by Aparna Tijoriwala and Vipul Vyas.
For tickets, please contact Parag Tijoriwala – ptijori@gmail.com | 0422 902 731