Bhakthi – My solo pursuit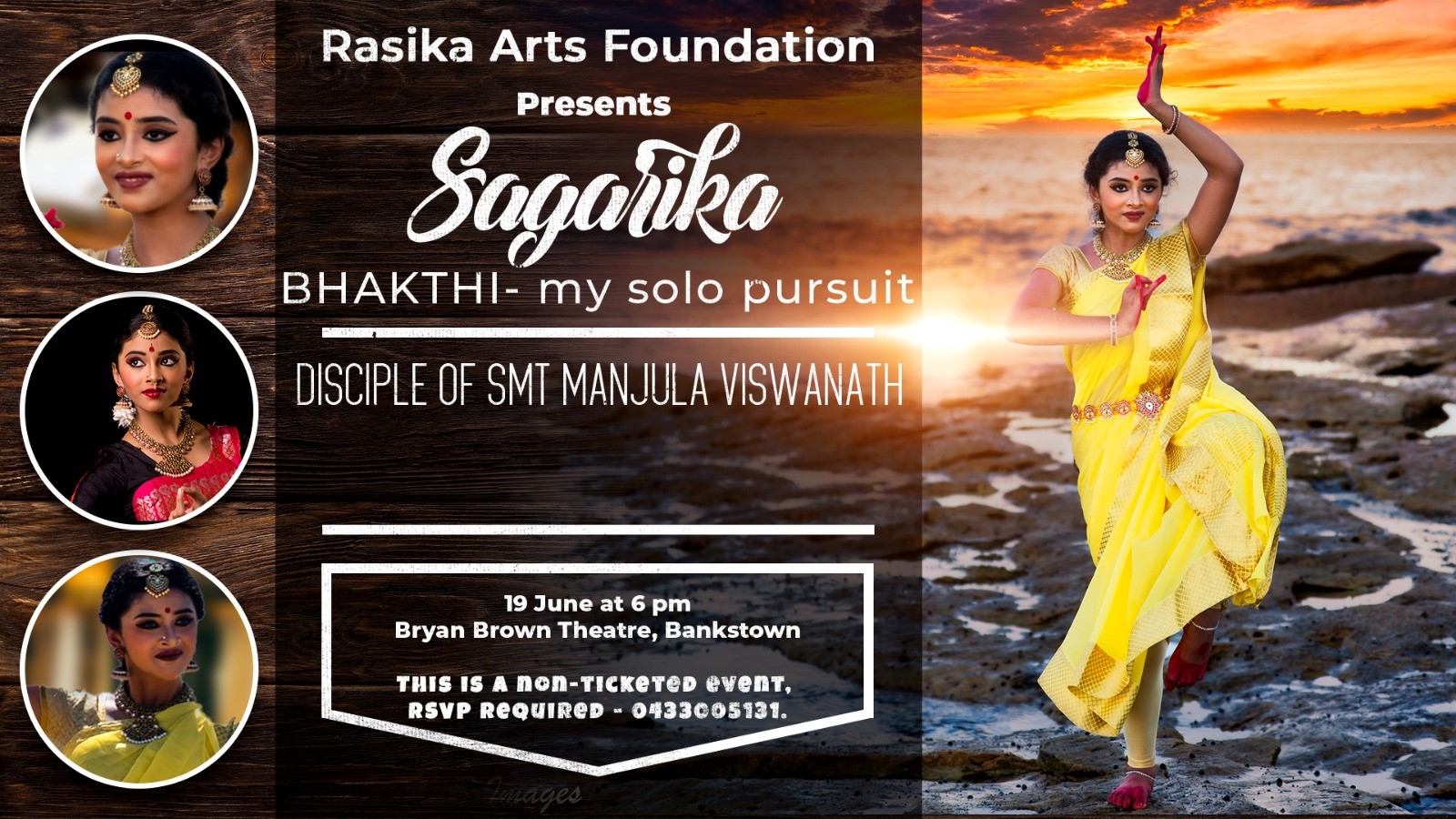 Rasika Arts Foundation will be a platform that will encourage and support classical dancers from Australia, India and across the world . A platform where art can be exchanged between countries, nurtured, and exhibited.
"BHAKTHI" will be our first live concert for 2021 featuring Sagarika Venkat in her solo production.