Art of Chai workshop
The Art of Chai is an exploration into the origins of this spiced tea, which is deep rooted in Indian and Ayurvedic culture. The complex flavours of chai and how chai is traditionally brewed all adds to the mystery surrounding this famed drink, an essential in Indian culture and now having gained a strong following in the Western world.
To understand what chai actually is, we will explore its culture, taste, ingredients and brewing methods. Hosted by Australia's leading chai expert, Uppma Virdi from  Chai Walli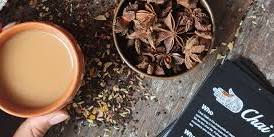 this class will equip you with the right skills to truly understand authentic masala chai.